China is using illegal oil deals with North Korea to distract the United States from its efforts in the South China Sea.
And it's working.
On Tuesday (Dec. 26), satellite images released by the U.S. Treasury appeared to show Chinese ships selling oil to North Korean boats.
These images were allegedly taken after the United Nations Security Council (UNSC) sanctioned Pyongyang on Sept. 11, FOX News reported this morning. The punitive measures at that time effectively barred the country from importing natural gas and specifically forbade ship-to-ship transfers of banned goods destined for the regime.
Now we're learning the Red Dragon has disregarded these rules.
And the mainstream media is aflutter over this news...
The Financial Times guessed yesterday that Beijing would ultimately be embarrassed that news got out of its breaking sanctions on North Korea.
Reuters covered China's denial of these illicit dealings with North Korea. They cited Foreign Ministry Spokesperson Hua Chunying, who said, "How can we be sure that [the ships] are violating Security Council resolutions?"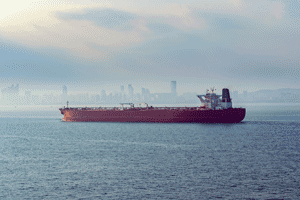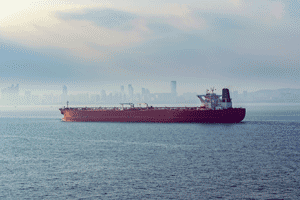 And Newsweek speculated at how Secretary of State Rex Tillerson will react. According to the former Exxon CEO, "A central component of our North Korea strategy is persuading China to exert its decisive economic leverage on Pyongyang."
These media outlets are missing a critical point, however. Even Tillerson is off the mark with his criticism of Beijing.
And they're all falling right into China's trap.
Here's what we mean...
North Korea Is China's Distraction Tactic
The myriad news outlets reporting on China's alleged oil deals with North Korea are redirecting international attention away from Beijing's moves in the South China Sea.
As a vital artery of trade for many of the world's largest economies, the South China Sea sees some $3.37 trillion worth of goods pass through its waters annually, with $1.2 trillion of that total accounting for trade with the United States.
China has long wanted to claim the disputed region as its sovereign property, ignoring the claims of surrounding nations such as Vietnam and the Philippines. And, until this year, there had been a massive international campaign to stop China's aggressive tactics.
But that campaign fell by the wayside thanks to Kim Jong Un's varied 2017 weapons tests.
With the world's attention firmly fixed on North Korea, China has had its way with the South China Sea.
Must See: North Korea is "fake news" - this is where WWIII will start. Read more...
In fact, just today news broke that the Red Dragon is now constructing a floating nuclear power plant, according to a report in the state-run People's Daily.
This facility is intended to provide power for those living on military bases in the Sansha city area.
Sansha lies on Woody Island in the Paracel chain - which is also claimed by Vietnam and Taiwan - and anchors much of China's claim in the South China Sea: 1.25 million square miles of ocean, to be precise. This makes it "China's largest city," according to the Red Dragon.
The People's Daily report revealed that China's large-scale land reclamation in the contested waters was "moving ahead steadily."
That could be an understatement.
Thanks to North Korea's nuclear program emerging as a key priority both for President Trump as well as the media, China has taken its time "off the radar" to make drastic moves in the South China Sea.
In the past year alone, Beijing has bullied the Association of Southeast Asian Nations (ASEAN) into a framework for a South China Sea Code of Conduct that heavily favors China.
Editor's Note: Never miss a single South China Sea update again. Get real-time alerts sent to your inbox completely free, here.
On Aug. 17, Filipino President Rodrigo Duterte admitted reluctance to counter the Red Dragon over islands it has long claimed in the South China Sea; he likewise agreed to $24 billion in aid and investments from its large northern neighbor in May.
China also expanded its land reclamation of the Spratly and Paracel islands this year by about 290,000 square meters (72 acres), reported Reuters on Dec. 24. This work included building military bases and airports on parts of the archipelago it controls in the contested waters.
Indeed, North Korea's ongoing posturing and threatening has been good for China this year. There's no reason why Beijing would realistically want to put a stop to it.
But both North Korea's aggression and China's own military expansion in the South China Sea lead to one big profit play for you. In fact, Money Morning Director of Technology and Venture Capital Research Michael A. Robinson sees profit windfalls aplenty next year.
Here's what he has in mind for you...
China Is Playing the U.S. Media; You Can, Too
In 2018, fear of a North Korea hack will dominate U.S. headlines. As a result, Michael is looking for the Defense Department to put renewed emphasis on protecting its computer networks and electronics from hacking.
That's why he thinks investors should take a good look at the PowerShares Aerospace & Defense ETF (NYSE Arca: PPA). It's a cost-effective ETF made up of 80% defense and aerospace stocks from companies that are proven leaders.
The fund has a solid mix of companies that includes cutting-edge small caps like FLIR Systems Inc. (Nasdaq: FLIR), the world's predominant maker of commercial thermal-imaging cameras.
There's also the advanced materials firm Hexcel Corp. (NYSE: HXL), which supplies honeycomb composites to some of the biggest names in the aerospace industry.
But it's not all small- and mid-cap companies. The fund also includes defense industry power players such as Raytheon Co. (NYSE: RTN), which provides the Pentagon with systems for electronic warfare, laser rangefinders, military training, and advanced radar.
And let's not forget Northrop Grumman Corp. (NYSE: NOC), which has a wide spectrum of operations that cover everything from advanced sensors to missile defense to cybersecurity.
Indeed, the PPA ETF literally covers every aspect of the U.S. military's programs with an emphasis on sophisticated technology. And it's returned 28% so far this year. That's about 51.3% better than the S&P 500's 18.5% gains over the same period.
And this ETF is set to pile up profits for years to come as Trump ushers in a new era in the nation's defense program.
You Can Double Your Money No Matter What China's Doing
We're offering a "free" book for Money Morning readers.
With the secrets you'll find in this book, we've produced 89 chances to double, triple, and even quadruple your money in the past two and a half years - 42 chances this year alone!
You'll also learn how to play market volatility, meaning that no matter what China does to the markets, you can still find money-doubling opportunities.
Fun fact: You only have to double $500 eleven times to turn it into $1 million.
Click here to learn how you can claim your free copy today.
Follow Money Morning on Twitter @moneymorning, Facebook, and LinkedIn.