If you're like many investors, you buy and sell stocks, mutual funds, and perhaps a few municipal bonds, but you've avoided trading options. Options can seem risky or even confusing for many investors. They don't have to be.
Today, we're bringing you our four best options trading strategies so you can learn how to trade like a pro. And the best part is, options can bring investors lucrative gains. Check out how trading options could net you 328% gains without buying one share of a stock, right here…
The most common concern about options trading from investors is that they are too risky.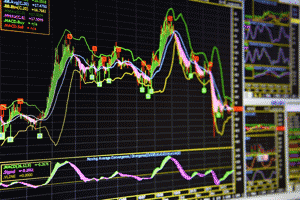 Even though options can offer triple-digit and even quadruple-digit gains in a matter of days, they can also expire worthless, losing your entire investment. After all, it is possible to buy a put or call option and watch it rapidly decline in value to literally zero. Even a losing stock in a bear market rarely gets to that point.
But by following our options strategy, you can reduce your risk and unleash the profit potential of these powerful trading tools.
Money Morning's options trading specialist, Tom Gentile, is dedicated to helping you learn exactly how to play options safely and profitably. And when you know what to do, and what not to do, your fear will melt away.
That's why we're bringing you Gentile's four steps for options success today…
Options Trading Strategy No. 1: Make Favorable Risk-Reward Plays
Gentile's first step is to find favorable risk-reward plays. This means finding a stock that's share price will move. You don't want to play a stock that you expect to stay flat.
You can use whatever form of research that you trust to find a stock that will move up or down, but the end goal is to find a stock that will move. Gentile prefers to use technical analysis to find such ripe stocks.
The Most Lucrative Way to Kick-Start Your 2018 Income Stream: Tom Gentile showed his readers the incredible opportunity to score 69 triple-digit winning moves in 2017. Now he's pinpointed five brand-new opportunities that he expects to return a combined 946.14%. Even better, these all start on Jan. 2 ­- the very first trading day of the year. Here's what you need to know…
Technical analysis, or charting, involves analyzing price movements to find repeatable patterns. In the markets, and in plenty of other areas of life, these patterns form because people tend to do similar things when faced with similar situations. It does not guarantee a result, but it does stack things in your favor.
These signals come directly from the market, where the collective sum of everyone's decisions creates noticeable patterns.
Options Trading Strategy No. 2: Match the Options to the Stock
Once you've found a stock you think will move, the second step is to match the right options to the expected move.
There are many ways to use options to profit when the underlying stock moves. Most of the time, you can keep it very simple with the purchase of a single call – when you expect the stock will rise to a certain price – or put – when you expect a stock to fall below a certain price.
But you can also combine these options in different variations to lower your risk and maximize your profits. For example, buying two different calls, one with a higher strike price and one with a lower strike price, helps hedge the risk the stock won't rise all the way to the highest price. But if it reaches the lower strike price, then the trade pays for itself.
Check out how Gentile uses a "bull call spread" to maximize profitability on this Netflix Inc. (Nasdaq: NFLX) trade while minimizing risk.
Options Trading Strategy No. 3: Have an Entry and Exit Plan
Knowing where you want to get into a trade and where you want to get out is something you need to do for all trading, not just options.
The plan is to know how much money you are putting at risk before you begin with relation to your overall portfolio. Plus, you need to know when you want to exit a trade before you make it, that way you're not overreacting to market changes.
An exit plan is important when the options trade is successful too. You need to have an idea of how far you can let the trade ride before it becomes compelling to lock in your profits. In other words, you get out when the potential reward becomes unworthy of the money you will still have at risk.
And if it is not successful, you need to determine how big of a loss you are willing to take before throwing in the towel, all before you make the trade.
While the last step might sound like it's the most simple, it's also the most important…