If you're looking for the Boring Company stock symbol, then you're going to have to wait several more years. But that doesn't mean you can't profit from Elon Musk's innovative genius right now...
The Boring Company, of course, is one of the companies Elon Musk has founded to continue his disruption of the transportation industry. Its name derives from its chief function: boring tunnels.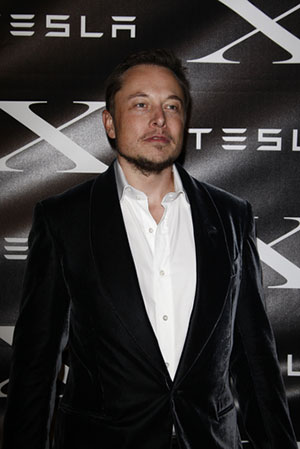 The Boring Company bores the tunnels that will hold the "Hyperloop," a technology that will allow people to travel hundreds of miles in mere minutes.
Passengers leaving from New York City via the Hyperloop could reach Washington, D.C., in 30 minutes, with speeds of more than 750 mph, says Musk. That's less than one-quarter of the time it now takes.
That's much faster than what conventional trains, and even high-speed rail, can go. The Hyperloop's potential 750-mph speed is more than twice as fast as maglev trains, which are currently the world's fastest with speeds of up to 268 mph.
But there's a catch...
The Hyperloop only works in theory, and Musk is still working on developing the idea. You see, the Hyperloop design will allow a passenger pod to travel through an airless tube. With no friction or wind resistance, the pod could potentially reach incredible speeds.
And tests of pod prototypes have yet to achieve these speeds.
That means there won't be a Boring Company IPO any time soon.
Here's what the company needs to do to go public, plus a special way you can start profiting from this sort of innovation now...
Why a Boring Company IPO Is Still Far Away
Investors are naturally excited by the development of such innovative new technology. But the announcement that new projects are underway has people motivated to buy Boring Company stock early.
On July 20, Musk told his Twitter followers that the Boring Company had received approval to begin digging a tunnel between Washington, D.C., and New York.
Since then, the company has broken ground on tunnels in Los Angeles and Baltimore.
But even as the Boring Company has begun boring tunnels, there are still three hurdles standing in the way of a public offering.
First, there needs to be a functioning Hyperloop design.
Musk has outsourced the design work via a series of competitions. Research teams are invited to put together Hyperloop prototypes and test them during competitions at SpaceX's test track in California. These competitions began in January 2017, with the next competition planned for mid-2018.
No participant has managed to reach the proposed 750 mph yet, which means a viable Hyperloop is still only theoretical.
Second, the Boring Company will need to actually connect the cities via tunnel, which could prove difficult.
While Musk claims he has received "verbal approval" to connect Washington, D.C., to New York, and other projects are underway, connecting two cities will prove more difficult than boring the tunnels.
Not only will the capital costs be extensive, but the regulatory hurdles of passing through different towns, states, and private property could take years to sort out.
Third, the Boring Company will need to be profitable before going public.
Even if you're bullish on Musk's ability to make the Hyperloop a reality, a look at his other companies shows he wants them to be commercially viable before going public.
Musk has said his other private company - SpaceX - won't be going public until it completes a commercial trip to Mars. While Musk says that might be as soon as 2020, it's still an indication that he wants his projects to be making money before holding an IPO.
And while that might sound discouraging for would-be investors, there's still a way to profit from Musk's disruption...
Don't Wait for the Boring Company IPO to Start Profiting
[mmpazkzone name="in-story" network="9794" site="307044" id="137008" type="4"]
Elon Musk's Tesla Inc. (Nasdaq: TSLA) might be written off as a trendy car company, but it's much more than that. And it's where Elon Musk focuses his most creative agenda...
That's proving to be hugely profitable for investors.
Shareholders of Tesla have achieved gains of 14,000% since its IPO. But its growth is not stopping there.
You see, Tesla isn't just a car company...
Money Morning Chief Investment Strategist Keith Fitz-Gerald has been telling investors for years that Tesla is much more than a car company.
On May 5, Keith told readers that Musk is going to use his inventive spirit to revolutionize much more than just the automobile industry. Instead of being a "car company," Tesla may very well end up being the world's next great energy company.
Just look at Musk's response to the crisis in Puerto Rico after Hurricane Maria. It wasn't to ship the island a bunch of Tesla Model 3s. Musk and Tesla offered to rebuild Puerto Rico's power grid using Tesla solar cells and home batteries. The island accepted, and the first project, at the Hospital del Nino, went live within just 30 days.
This is just one example of Tesla using its battery technology supplement to replace the power grid. The company also won a contract in South Africa to install a 100-megawatt facility, which has the capacity to power 30,000 homes.
Musk has a vision of creating a series of "microgrids," which is a complete energy system that includes solar panels, batteries, a generator, and an electric car. According to Bloomberg, these battery-backed microgrids are expected to attract $22.3 billion in investment over the next decade. Navigant expects that the power generated from these grids will reach 14.9 gigawatts by 2026, compared to just 238 megawatts today.
TSLA stock is trading at $331.10 per share, with gains of 54.94% so far in 2017. The company is expected to produce $3.44 billion in sales this quarter alone. Among analysts, the one-year price targets for TSLA reach as high as $500, which would produce another 58.66% gains over today's stock price.
The Night Trader Continues to Crush It - Don't Miss Your Chance to Join Him
Last Wednesday, the Night Trader infiltrated the markets at 9:30 p.m.
The next time he checked his account on Friday, his entire portfolio went up 83%. And on Monday, he added another 102% total gains to his account. That's 185% total gains in two trading days (all without using a single option).
The power of Night Trading is unmatched... but we must keep a strict limit to the amount of people who access this research.
On Sunday, Dec. 31, we're permanently raising the price of this service... and joining this new initiative may be completely out of your budget. Go here now before it's too late.
Follow Money Morning on Twitter @moneymorning, Facebook, and LinkedIn.