No doubt investors now know that the best marijuana stocks in 2018 will deliver massive wealth opportunities this year. That's why Money Morning Director of Technology & Venture Capital Research Michael A. Robinson reviewed the major catalysts propelling legal weed into the spotlight.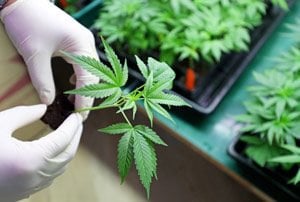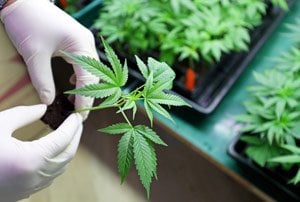 In any new industry, from the Internet two decades ago to the current proliferation of cryptocurrencies, the companies first on the scene seem like a rag-tag bunch of mad scientists. To quote quite a few pundits, the marijuana industry was also like the Wild West with startups galore. Some figured out a way to profit. Others flamed out or just faded away.
Now that we're focusing on marijuana stocks in 2018, here are the market's catalysts, including the biggest one of all...
Consolidation Shows a Young but Maturing Marijuana Industry
Robinson recalled a conversation he had with Chet Billings, CEO of legal cannabis investing company Mentor Capital Inc., in which Billings said we're now approaching an era when mergers and acquisitions among marijuana companies are starting to happen.
Consolidation is a healthy sign in any industry because it means stronger players develop to concentrate earnings power. In other words, the real winners emerge.
Breaking: This Massive Development Just Sparked the Most Profitable Opportunity in marijuana investing. Click Here for Details...
This is the first of Robinson's catalysts, and it is not limited to medium-sized pot companies eating small pot companies. Major companies everywhere now have plans to join the pot party.
For example, Fortune 500 spirits maker Constellation Brands Inc. (NYSE: STZ) announced it's investing $191 million into Canopy Growth Corp. (OTCMKTS: TWMJF), the world's largest publicly traded legal marijuana company. With that $191 million investment, Constellation is getting a 9.9% stake in the Canadian company.
The investment was not just a "me-too" play. Constellation sees synergies that will grow its core business, as well.
And it is not just limited to flavoring some of the company's beers with cannabis. That's just a novelty.
What Constellation and other alcohol companies - and cigarette manufacturers, too - want is to eventually capture the entire marijuana industry. They know that legal cannabis for both medical and recreational use is coming.
That will make huge fortunes for the shareholders of the companies they acquire. Here's proof: Canopy's shares have soared 35% since the news.
And that's not the only catalyst for the best marijuana stocks in 2018...
Medical Marijuana Approvals Should Increase
Robinson also believes that the U.S. Food and Drug Administration will approve the cannabis-based epilepsy drug Epidiolex from GW Pharmaceuticals Plc. (Nasdaq ADR: GWPH) by the end of summer 2018.
FDA approval of any drug is a huge deal not only for the company involved, but for the entire industry. It will boost GW's stock, but it will also spread to other cannabis stocks as confidence grows that there will be more FDA approvals coming.
And marijuana isn't just a big player in the pharmaceutical industry; it's also making its way to the cryptocurrency market...
The Coming Convergence of Cryptocurrencies and Legal Cannabis
Cryptocurrencies caught fire in 2017. The largest of the group - Bitcoin - rallied from $966.30 to a high of $19,666.00 in mid-December before ending the year at $13,800. You read that right. At one point it was up 1,935% year to date.
Bitcoin is based on "blockchain" technology that is not subject to the whims of a central bank, a central bookkeeper, or even arbitrary trading hours. Aside from the advantages these things provide on the surface, they also allow for anonymity. Nobody knows your business besides you.
There is already some early focus by crypto companies on cannabis. Paragon Coin is trying to build a blockchain-based "ecosystem" for the weed industry.
"Many of these ventures will fail," said Robinson. "And some will bilk investors out of millions of dollars."
However, the point is that the idea is out there, and savvy entrepreneurs will figure out how to make it work.
And the following catalyst will undoubtedly have the biggest impact on marijuana stocks in 2018...
The No. 1 Catalyst for Marijuana Stocks in 2018