With investors looking for the most anticipated public offerings of 2018, Money Morning readers have been asking, "Should I invest in Lyft stock in 2018?"
While the company isn't publicly traded yet, its business growth and its goal to be profitable in 2018 are two reasons to believe there could be a Lyft IPO in 2018.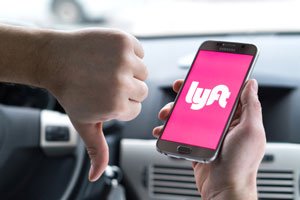 The company touted that it reached 500 million rides on Oct. 11, 2017, and Lyft has also trimmed away at its rival's market share for U.S. ride-hailing services.
Uber owned 80% of the market at the start of 2017, but fell to 70% as of Oct. 30, 2017.
But do more rides alone make Lyft stock worth buying?
Before making a decision about investing in the IPO, here's everything you need to know about the $10 billion company…
Lyft's Background: from Zimride to a Lyft IPO
Lyft was founded in 2012 by John Zimmer and Logan Green.
The duo originally started a company called Zimride, which was a ridesharing company for college students needing long-distance carpools back to school.
In 2013, they sold Zimride to Enterprise Holdings to focus solely on Lyft.
And so far, it seems like focusing solely on Lyft was the right decision…
The ride-hailing service increased its rides 136%, from 53.3 million rides in 2015 to 162.6 million in 2016.
Can a Single Book Make You a Millionaire? This book will show you how you can amass $1 million or more. Claim your free copy…  
Lyft operates in the United States, and it just expanded to Toronto, Canada, on Dec. 12, 2017.
And because of Lyft's rapid uptick in rides, it's fetching a lofty valuation…
Lyft's latest valuation is currently $10 billion, which may sound surprising to some, as the company lost $600 million in 2016.
However, some investors are willing to accept that valuation because Lyft plans to be profitable this year, according to Bloomberg. In fact, CapitalG, the investment arm of Alphabet Inc. (Nasdaq: GOOGL), led a $1 billion funding round for Lyft on Oct. 19.
But Google potentially snapping up Lyft stock before a public offering isn't the only reason an IPO is imminent…
The Lyft IPO Could Happen Early in 2018
Lyft is in the process of hiring an IPO advisory firm, according to a Sept. 28 Reuters report. The advisory firm will help pick the underwriters for the IPO who will, in turn, determine the IPO offering price.
The IPO offering price is a discounted stock price only available to big banks and hedge funds before it's sold to the public.
Video
Who Is Dara Khosrowshahi?
Lyft has completed its interviews for an IPO advisory firm and plans to make its selection shortly.
And when Lyft selects its underwriters and sets an IPO date, we want our readers to be prepared.
Before buying Lyft stock, here's what Money Morning Director of Technology & Venture Capital Research Michael A. Robinson wants you to know…
Should I Buy Lyft Stock on the Lyft IPO Date?