Attorney General Jeff Sessions' latest attempt to crack down on legal weed might be dominating news headlines, but we had to make sure Money Morning readers aren't overlooking the Canadian marijuana market.
The Canadian marijuana market is expected to reach $4.5 billion in legal sales by 2021, and full cannabis legalization in Canada is expected to take place in July 2018.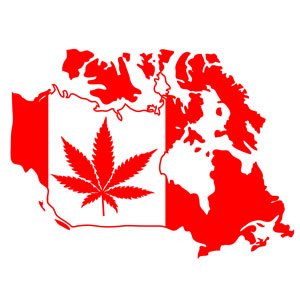 But despite the news that an entire country will legalize all marijuana use, here's why the mainstream media are still fixated on the latest DOJ marijuana policy...
On Jan. 4, 2018, Sessions rescinded the "Cole Memo," a policy that protected cannabis businesses in states that legalized marijuana from federal prosecution.
Everyone knows the prices of the right pot stocks are going to skyrocket as more states legalize cannabis, but Sessions' comments about the industry can create volatile price swings.
Investors panicked, sending the price of Cannabis Sativa Inc. (OTCMKTS: CBDS) down 25.62% at one point during the day.
The price of GrowGeneration Corp. (OTCMKTS: GRWG) stock also fell 27%, to an intraday low, on Jan. 4.
However, this is just a short-term setback for pot stock investors.
The CBDS stock price is now trading at $8.20 per share, a 20.23% climb from its Jan. 4 low of $6.20.
And savvy investors did even better buying the dip on GRWG.
The GRWG stock price fell from $4.11 at the Jan. 4 open to a low of $3.00, for a loss of 27%, but it has rallied back today to hit $4.64 per share.
That's a gain of 54.66% in just five days.
In fact, the GRWG stock price is trading 12.89% higher than it did from its opening price on Jan. 4.
Now, short-term sell-offs like this are going to happen as Sessions tries to clamp down on the cannabis industry.
But marijuana legalization is the will of the people, and the cannabis industry is becoming too big to stop.
And that's what Justin Trudeau realized when he was running for Canadian prime minister in 2015. Part of his campaign promise was marijuana legalization, and he's keeping his promise.
BREAKING: New Legislation Could Turn Tiny Pot Stocks into Millions. Click Here...
The Canadian government is expected to legalize all cannabis use in July 2018.
So right now, you can get in before prices skyrocket thanks to the biggest event in Canadian marijuana history...
Full legalization could double, triple, or even quadruple share prices of the best Canadian pot stocks.
That kind of potential means everyone will wonder what the best Canadian marijuana stocks to buy are.
Everyone, that is, except for Money Morning readers...
Forget Jeff Sessions, the Canadian Marijuana Industry Can't Be Stopped