After such a persistent three-week advance, it seems silver is taking a well-deserved break.
With this week's slight pullback in mind, I've just released my newest silver price target…
That silver price rally was fueled, at least in part, by a retreating U.S. dollar, whose index (the DXY) peaked at 94.10 on Dec. 11 and recently hit a low of 91.85.
It was a 2.4% drop in as little as three weeks for the dollar, giving silver a "shot in the arm" that led to an advance of 9.6% in just 18 trading days.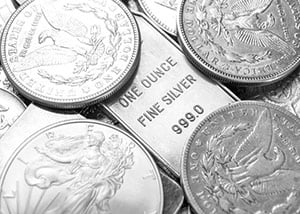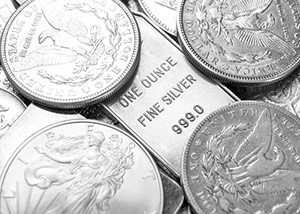 Silver bulls are starting to get the redemption they've been waiting for. And their patience is likely to be even better rewarded as we work our way further into 2018.
BREAKING: Executive Editor Bill Patalon just saw something on his precious metals charts he's only seen twice in 20 years. He calls it the "Halley's Comet of investing" – and it could lead to windfall profits. Read more…
Although silver's advance could pause temporarily as the U.S. dollar enjoys a dead cat bounce, I expect the precious metal to challenge its 2017 high before long, then move onto challenging 2016's high.
And likely weakness in the greenback is sure to help power those gains…
Here's How the Price of Silver Is Trending Now
Thanks to the arrival of a new year, silver saw a shortened trading week. The gray metal ended Tuesday, Jan. 2, at $17.15, but opened on Wednesday under pressure as the DXY was beginning its dead cat bounce. The DXY rose to 92.05 by 8:00 a.m., pushing silver down to $17.08. And yet, even as the DXY rose gradually to 92.20 late in the day, silver still managed to stay nearly flat and closed at $17.10.
On Thursday, silver opened slightly higher, at $17.11, after overnight pressure subsided. The DXY had retreated to 91.90 at 8:00 a.m. and essentially moved sideways through the day. Silver buyers pushed the metal higher to a 3:00 p.m. peak at $17.22, though it dialed back slightly to close at $17.20.
Here's the DXY action of the past week.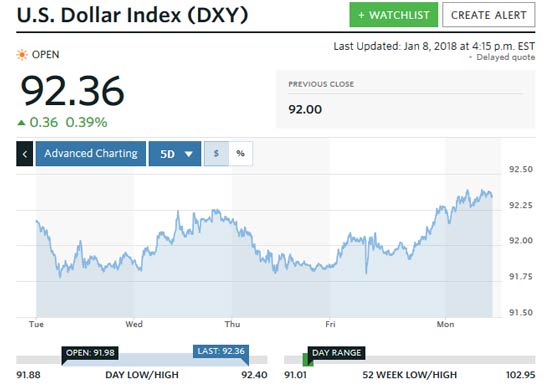 Friday saw silver give back some of those gains as the DXY enjoyed renewed buying pressure. That lifted the index to 92 for most of the day, pressuring silver prices. It opened at $17.13 and bounced around before closing at $17.15.
But on Monday, Jan. 8, the dollar-buying intensified, and the DXY got pushed up to 92.35 on hawkish comments from Federal Reserve members that we could see three rate hikes this year. On that basis, silver fell back and opened at $17.10.  It bottomed at midday around $16.97, then reversed and regained $17.10 as it neared the 5:00 p.m. close.
Now that we've examined last week's silver price movements, here's why I remain so bullish for the rest of 2018. Plus, here's my latest silver price target…
This Is My Newest Silver Price Target for 2018
Join the conversation. Click here to jump to comments…
About the Author
Peter Krauth is the Resource Specialist for Money Map Press and has contributed some of the most popular and highly regarded investing articles on Money Morning. Peter is headquartered in resource-rich Canada, but he travels around the world to dig up the very best profit opportunity, whether it's in gold, silver, oil, coal, or even potash.