143 million people were exposed to identify theft thanks to Equifax's infamous cybersecurity breach back in September, making 2017 the worst year yet for cyberattacks.
And 2018 will be worse.
Indeed, the overall lack of response to and preparation for the recent cyber-assaults has conveyed to these criminals one key message...
Keep going.
And that's just what they'll do this year.
Have a look at the following 2018 cybersecurity predictions, and learn how to protect yourself while profiting from the public emotion amid the next inevitable attack...
Here Are 3 Cybersecurity Predictions for 2018
2018 Cybersecurity Prediction No. 1: The Internet of Things (IoT)
Hackers aren't just going after bank records and servers; they're targeting everyday electronics, as well.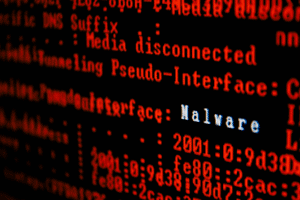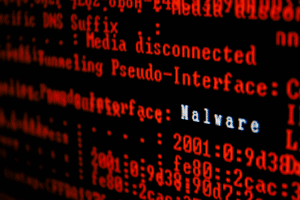 On Jan. 9, 2017, the U.S. FDA confirmed that St. Jude Medical's implantable cardiac devices were vulnerable to hackers. Once in, the cyber spy could deplete the battery of the instrument or administer incorrect pacing or shocks, the FDA said, killing the person in whom the device had been installed.
By August, the FDA announced a recall for 465,000 of the vulnerable devices. But that figure only represented roughly half of those out there, CNN reported on Aug. 29.
Josh Corman, director of the Cyber Statecraft Initiative at the Atlantic Council and founder of the security organization I Am The Cavalry, told the news outlet that day that there are still a lot of vulnerabilities in medical devices, and the research community is just beginning to work more with manufacturers to identify and fix flaws.
And that lack of preparation is precisely why other analysts are expecting even bigger, "badder" IoT hacks this year...
In a report issued by large-scale risk assessment firm Aon on Monday (Jan. 8) and entitled "2018 Cybersecurity Predictions," researchers wrote that hackers will target IoT devices made by small vendors or contractors to access the information of much larger companies.
"This will serve as a wake-up call for large organizations to update their approach to third-party risk management, and for Small and Mid-sized Businesses (SMBs) to implement better security measures or risk losing business," the report claimed.
2018 Cybersecurity Prediction No. 2: Mobile Malware Apps
Individuals are just as much at risk as large companies.
In April 2017, developers at Google published an analysis of Android apps clandestinely infected with malware computer code.
Google identified the malicious program as "Chrysaor," which was derived from a similar malware program discovered just six months earlier, in October 2016, called "Pegasus
Once hackers had implanted Chrysaor's code into various common apps, all they had to do was sit back and relax as users' info came pouring in.
What's worse, the hackers knew the mobile phone users wouldn't be using a third-party security program (think Norton Antivirus for phones). For one, Apple doesn't allow third-party security programs on its devices. Android does, but even the myriad security apps available could be infected with malware themselves.
Learn How to Turn $500 into $1 Million: This Sunday school teacher's "retirement career" made him a millionaire. This book will teach you how you can do it too. Claim your FREE copy...
Once installed, Chrysaor gathered log data from WhatsApp, Facebook, Twitter, Skype, and Gmail. It also accessed cameras and microphones, took screenshots, and acted as a keylogger by recording keystrokes to steal passwords.
Researchers at Russia-based computer security firm Kaspersky Lab issued a report on mobile malware on Dec. 7. In it, the data analysts theorized that the number of mobile malware apps in existence is far greater than what's been reported, though they didn't divulge a figure to back up their claim.
They did say that 2018 will see even more sophisticated malicious apps infecting mobile devices because users don't know they should "only install apps from reputable stores like Google Play, created by reputable developers" and that they ought to "consider supplementing their OS/device security with some additional software - particularly to keep finances safe."
To protect yourself from attacks like these, stick to the major app stores, and consider security software like AVL or Avast Mobile Security. But first, keep reading to protect your financial future as well...
2018 Cybersecurity Prediction No. 3: Online Transactions Involving Reward Points
When companies digitally track your "reward points," they leave your finances vulnerable.
In December 2017, preferred customers with the popular international accommodations company InterContinental Hotels began reporting that their points had been removed.
Experts attribute the hacks to IHG's lack of strong account security measures. The hotel only required a four-digit PIN and an e-mail address to access an account.
Alexi Vereschaga, co-founder of AwardWallet, a rewards balance and travel itineraries service, told The Points Guy travel blog that the four-digit pin system isn't very strong at all.
"If your password is a four-digit PIN then you have 10,000 guesses to find the right one, so all you really need to know is the IHG account number," said Vereschaga. In the world of hacking, 10,000 guesses takes no time at all.
Never miss a single update on cybersecurity again. Get real-time alerts sent to your inbox, completely free, here.
The prevalence of hacks involving businesses with loyalty, gift, and rewards programs - such as airlines, retailers, and hospitality providers - will continue to grow in 2018, according to Aon's "2018 Cybersecurity Predictions" report.
It seems like once the aftershock settles following news of a mass hack, reports of another surfaces in its stead. As investors panic all over again, they scramble to hedge their portfolios with safe-haven investments like gold, should a cyberattack cause a major financial crisis.
But these emotional decisions could be one of many catalysts for an unstoppable gold rally. In addition to any market downturn, we're looking at 10 global events that could send the current gold bull market into the stratosphere.
In fact, we see the price of gold growing 127% as early as this year. To play cybersecurity-based volatility, protect your own assets, and grow your portfolio, you can't afford to miss out on this amazing gold rally.
Get all the details you need here...
Up Next: Five Days in the Life of a Night Trader
He's rich. He's influential. And his lifestyle is the envy of the investing world...
On Wednesday, after the markets closed, he hit a few buttons on his smartphone.
On Thursday, he went golfing.
On Friday, his entire portfolio was up 83%.
On Saturday and Sunday, he stayed at a five-star resort in the Inner Harbor.
On Monday, he checked his account again and saw 102% additional total gains.
In all, the Night Trader saw 217% total gains in less than a week. And now, he's sharing his strategy for the first time ever. Go here now...
Follow Money Morning on Twitter @moneymorning, Facebook, and LinkedIn.