TRON prices have skyrocketed 3,650% in just one month, and our readers have a lot of questions about TRON and why prices soared.
That's why today, we wanted to make sure you knew everything about TRON, its official cryptocurrency TRX, and its founder, Just Sun.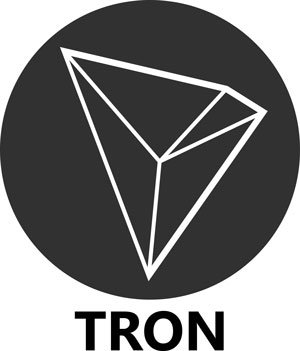 At just 26 years old, Sun has built an impressive resume.
Founder and CEO of PEIWO, the largest voice live-streaming app in China
Chief representative in Greater China for Ripple Labs
Protégé of Alibaba Group Holding Ltd. (NYSE: BABA) CEO Jack Ma
On top of all that, he is the founder of the crypto network TRON, a decentralized content entertainment system.
The TRON platform isn't running yet, but users will be able to publish and store their own data on the network, and they'll also decide how the data is distributed and subscribed to.
By using TRON, creators will be able to protect their content from unlicensed use, ensuring they are paid for what gets used.
The product is so innovative that it doesn't seem to matter to investors whether TRON has a working product.
On Dec. 9, 2017, TRX prices opened at $0.004. But by Jan. 9, the price of TRX jumped to $0.15. That's a gain of 3,650% in just one month.
But there's more to TRON's success than its content network.
Supporters of the crypto coin have driven up the TRX price by 3,650% for three reasons...
Why TRON Prices Are Skyrocketing, Reason No. 3: Justin Sun
The first reason crypto coin speculators are buying TRX is because of Sun.
His impressive background and connections to BABA CEO Ma and throughout the cryptocurrency community make some believe TRON will be a profitable investment.
This is similar to some investors wanting to invest in anything Tesla Inc. (Nasdaq: TSLA) CEO Elon Musk touches.
Bitcoin 101: How to Buy Bitcoins -Your Guide to Digital Profits
Over the last five years, the TSLA stock price has climbed 817.09%. In comparison, the Dow Jones Industrial Average is up just 85.32%.
Because of Tesla's 817% returns, investors want Musk to take his other ventures, SpaceX and the Boring Co., public in hopes of netting the same type of returns as TSLA shareholders.
And because TRON is gaining more attention, some investors are buying alternative coins in hopes of not missing out on the next Bitcoin...
Why TRON Prices Are Skyrocketing, Reason No. 2: FOMO
Bitcoin prices skyrocketed 1,364%, from $963.66 on Jan. 1, 2017, to $14,122.20 on Jan. 1, 2018.
To own a whole bitcoin today seems too expensive, which is why investors are looking at alternative cryptocurrencies.
And the fear of missing out (FOMO) on the next Bitcoin, if there is such a thing, is causing investors to pour into cryptocurrencies like TRX.
When TRON was trading at $0.004 on Dec. 9, 2017, the transaction volume for the day was 17.5 million.
As more people saw the price climb and didn't want to miss the potential gains, transaction volume spiked to 1.26 billion.
The Perfect Way to Kick Off 2018: You could start with just $12,000 and potentially end up with $162,000 a year. Even better, it takes only 10 minutes a week to start collecting any profits. Learn more...
That's a 7,100% increase in transaction volume in just one month.
But as we tell our readers, emotion needs to be removed from investing. Cryptocurrencies are very speculative investments, and you shouldn't buy crypto just because of FOMO.
Remember, the price of Bitcoin could reach $1 million just as easily as it could collapse to pennies.
You should never invest what you can't afford to lose.
While FOMO partly explains the price of TRX climbing, there's another reason this coin is getting more investors excited than other altcoins.
A potential partnership with a $486 billion company is perhaps the biggest reason why TRON prices skyrocketed 3,650% over the last month...