Americans households lost roughly $16 trillion in net worth between during the last U.S. recession (2007-2013). But some forward-thinking investors actually profited by 98%.
Between 2006 and 2012, gold prices climbed from $836.50 to $1,664 per ounce.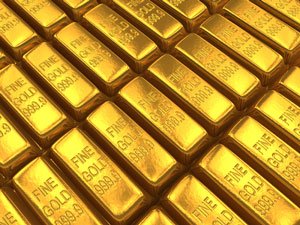 As Money Morning readers already know, gold should be in every portfolio because it's a "safe-haven" investment.
Gold maintains, and even increases, in value during economic turmoil, because there's a finite amount, it has industrial uses, and it has been valued as a currency since 700 B.C.
And by following along with Money Morning Liquidity Specialist – and Wall Street veteran – Lee Adler, who has 50 years of experience in finance, our readers know the catalysts that could lead to a stock market downturn in Q1 2018. That means it's time to prepare your portfolios.
By investing in gold now, forward-thinking investors can handle whatever the market throws at them.
Video
How to Tell If Your Gold Is Real
Not only will gold protect your portfolio during a recession, but gold is entering a new bull market, which will make it even more profitable to own.
Urgent: These Overlooked Gold Investments Have Gained as Much as 7,679%
Today, we're showing you our bullish 2020 gold price prediction from Money Morning Resource Specialist Peter Krauth.
Even without a downturn, gold prices are expected to skyrocket 296.97% in the next two years…
Our Bullish 2020 Gold Price Prediction