The Bitcoin Investment Trust (OTCMKTS: GBTC) is a way to profit from Bitcoin without ever owning the cryptocurrency. GBTC trades just like a stock, so there's no need to give your money to far-off exchanges. And it's about to get even easier for investors to buy...
The trust tracks the Bitcoin market price, and the GBTC stock price skyrocketed 1,380%, from $130.50 on Jan. 3, 2017, to $1,931.63 on Jan. 2, 2018. That even surpassed Bitcoin's surge of 1,364% from 2017 to 2018.
GBTC trades at a hefty $1,650 per share, but the upcoming GBTC stock split on Friday, Jan. 26, 2018, will slash the price of the trust. The 91-for-1 stock split will make owning GBTC more attractive to retail investors, since it will trade for $18.13.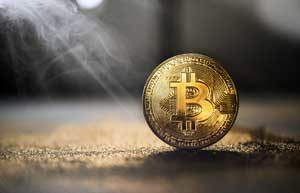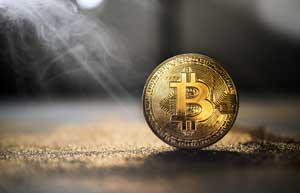 But because stock splits can be complicated, we wanted to make sure Money Morning readers were prepared and didn't panic.
That's because it will appear as if the GBTC stock price has plummeted in value on Jan. 26...
How the GBTC Stock Split Will Work
Shareholders on record as of Jan. 22, 2018, will receive 90 additional shares of GBTC stock for each share they hold.
If the split happened today with the opening price of $1,650, each share would be worth $18.13.
On Jan. 26, it will only appear that the GBTC stock price has plummeted. But with 90 additional shares, that same GBTC investment is still worth $1,650 in total. The GBTC market cap will remain the same.
As you can see in the example in the table below, the value of GBTC stock will not change on the day of the GBTC stock split.
| | | | |
| --- | --- | --- | --- |
| Stock | Shares | Price Per Share | Account Value |
| GBTC | 1 | $1,650 | $1,650 |
| GBTC | 91 | $18.31 | $1,650 |
While the GBTC stock split won't change the value of your shares, it could be a bullish catalyst for the stock.
When the Bitcoin Investment Trust seems more affordable, new retail investors may start pouring in.
After all, there's some bullish Bitcoin price predictions for 2018, with one seeing the crypto coin reaching $75,000 by the end of the year.
Can a Single Book Make You a Millionaire? It contains the mathematical secret for turning $500 into $1,000,000 in a short amount of time! Every day, thousands of people are proving the success of this little book. Today, you can get it free. See how here...
But before chasing last year's returns, here's what our readers need to know...
Should I Buy Bitcoin Investment Trust Stock After the GBTC Stock Split?