2017 was a fantastic year for online retailers. Online shopping in the United States surpassed brick-and-mortar shopping on Black Friday for the first time. Online sales were up 17% from the year before, with 108.5 million Americans buying online.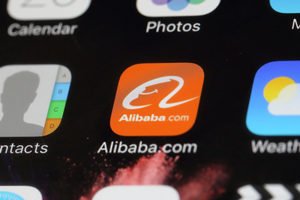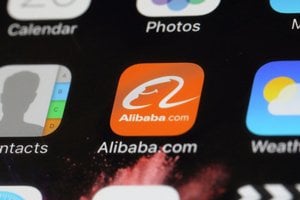 As you know, this is a huge opportunity for investors. Amazon.com Inc.'s (Nasdaq: AMZN) stock will continue to climb, and struggling retailers will be profitable shorts.
But Amazon.com isn't even the biggest opportunity to make money in online retail growth. For that, just look at China...
While U.S. online sales are climbing, they are just a fraction of what is spent on China's "Singles' Day" - an anti-Valentine's Day holiday that happens to be the country's biggest shopping day of the year.
This year, one online retailer alone managed to pull in $25.3 billion in sales in just one day. That's almost four times the record $6.6 billion among all U.S. retailers on Cyber Monday.
In fact, that retailer cleared Amazon's Cyber Monday total in the first two minutes of Singles' Day.
And it's not just Singles' Day propelling this company's growth. Revenue in the most recent quarterly report (which did not include the record-breaking Singles' Day) climbed 61% from the previous quarter, and net income soared more than 100% from a year earlier.
Growth like this has prompted Money Morning Executive Editor Bill Patalon to call this company the "global e-commerce killer." And Money Morning Chief Investment Strategist Keith Fitz-Gerald said this is "the only company that can take on Team Bezos and may actually - dare I say it - win."
That's high praise from an expert who is very positive on Amazon stock.
This stock rose more than 95% last year, breaking records for a Chinese company as its market cap soared to about $485 billion.
We're talking about Alibaba Group Holding Ltd. (NYSE: BABA), a company that Americans often refer to as the "Amazon of China."
Free Book: The secrets in this book helped one Money Morning reader make a $185,253 profit in just eight days. Learn how to claim your copy here...
But that comparison may do the Chinese juggernaut a disservice. Alibaba is much more than a copycat. And at this point, it might not be long before it's Amazon playing catch-up.
Neither online retailer is a bad bet. They're both riding one of the biggest growth trends of our time. But one of these two stocks is going to emerge as the growth leader. And there are reasons to believe it could be Alibaba.
Join the conversation. Click here to jump to comments…
About the Author
Stephen Mack has been writing about economics and finance since 2011. He contributed material for the best-selling books Aftershock and The Aftershock Investor. He lives in Baltimore, Maryland.