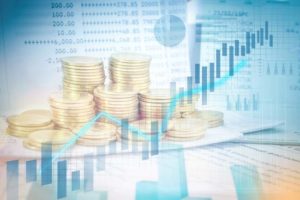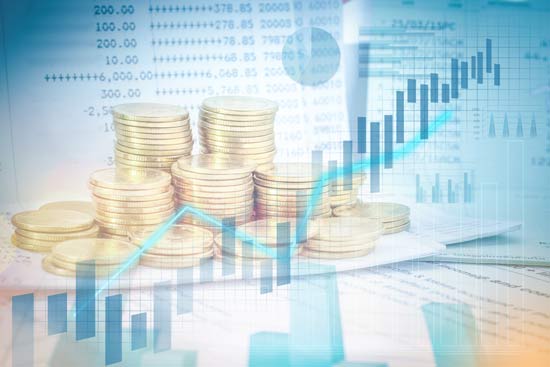 2018 is shaping up to be a historic year for the banking industry, thanks to a perfect storm of three market catalysts.
That's why we're bringing readers one of the best bank stocks to buy in 2018...
Leading the way is the $1.5 trillion tax overhaul signed into law on Dec. 22, 2017. While the bill has provided a boost to the general market, it's beginning to turbocharge the financial sector.
Since late December, the Vanguard Financials ETF (NYSE Arca: VFH), an ETF that tracks the financial sector, is up nearly 5%, while the S&P 500 has climbed 4%.
Under the new law, the nation's corporate tax rate has been slashed from 35% to 21%, giving banks an immense tax break. Both JPMorgan Chase & Co. (NYSE: JPM) and Wells Fargo & Co. (NYSE: WFC) have estimated they will end up paying an effective tax rate of 19% in 2018, well below the corporate average.
This Book Could Make You a Millionaire: The secrets in this book have produced 42 chances to double, triple, and even quadruple your money this year alone. Claim your free copy...
Some of the reform's positive impacts are already appearing. Citigroup Inc. (NYSE: C) announced it would use its savings to bolster a $60 million payout to shareholders over the next several years.
The new law also includes a 20% deduction on income for corporations organized as pass-through companies. Since a third of the nation's banks are structured as "pass-throughs," there's likely to be a significant boost in earnings and capital liquidity for thousands of smaller banks as well.
However, tax overhaul is just one of the three catalysts for bank stocks in 2018...
Deregulation: The Second Catalyst for Bank Stocks in 2018
In addition to tax reform, the Trump administration's efforts to deregulate the financial industry are expected to gain steam in 2018. Both Republican and Democratic senators are pushing to reform banking regulations by relaxing oversight of smaller banks and overhauling the 2010 Dodd-Frank act.
These efforts are expected to receive a boost when Jerome Powell, U.S. President Donald Trump's pick for the new chair of the Federal Reserve, assumes office on Feb. 3. Powell publicly supports efforts to overhaul financial regulations, a position that should bolster congressional efforts.
Powell is also slated to oversee three proposed interest rate hikes over the next year. Banks directly profit from higher interest rates, which should boost bank stocks even more.
While changes in Washington are sure to help, there's one factor above all else to target the best bank stocks in 2018...
Bear Bonds and Bank Stocks
Earlier this month, the bond market was rattled by an announcement that China is planning to scale back purchases of U.S. Treasury bonds. On Jan. 10, the yield on the 10-year Treasury note climbed four basis points to 2.6%. Yields on Treasury notes rise as prices drop.
However, Money Morning Chief Investment Strategist Keith Fitz-Gerald argued that this kind of news is "good for your investments... great, in fact."
According to Keith, investors will "take that money out of bonds and put it in stocks... just like the Pony Express riders, back in the day, who would constantly switch horses to maximize the speed with which they delivered the mail."
As investors switch from bonds to stocks, generous amounts of cash will pour into the stock market over the course 2018, contributing to the market's "melt-up."
And bank stocks are going to be some of the chief beneficiaries.
As Keith points out, "banks are asset-sensitive, meaning they draw their profits from stronger loan demand and economic activity. They can charge more, which means they have higher net interest rate margins and bigger profits."
Greater cash flow into the markets means greater demand for financial services, greater profit for banks, and a larger dividend for shareholders.
These market conditions are sure to lift bank stocks as a whole, which is why we're bringing you one of Keith's favorites.
Here's his pick...[mmpazkzone name="in-story" network="9794" site="307044" id="137008" type="4"]
2018's Best Bank Stock: JPMorgan Chase & Co.
A stalwart of the financial sector, JPMorgan Chase & Co. (NYSE: JPM) is set up to be a leader among bank stocks this year.
According to Keith, some of the company's chief attractions are its stellar growth and rock-solid management.
"CEO Jamie Dimon is as sharp as they come, and, I believe, the only CEO on Wall Street who truly understands how to make money in today's complicated financial markets," Keith said. "The company is well-managed and well-rounded, which means that it's got a nice balance between commercial and investment banking that gives it plenty of stability and upside potential."
JPM has surpassed analyst earnings expectations each of the last four quarters by an average of 12.32%. However, it's the enthusiasm analysts have shown for its future growth that really has Keith excited.
"The stock has received a whopping 40 upward earnings per share revisions in the past 30 days. Gross profits recorded for Q3 in late September were at $23.87 billion, which is an extraordinary 6% increase since Q4 at the end of 2016... and, as you already know, a growing profit margin always catches my eye as a good opportunity," says Keith.
JPMorgan Chase & Co. currently trades near $113.37. However, it has plenty of room to run...
Analysts give JPMorgan Chase & Co. a high price target of $135. That represents a gain of 19% from today's price.
With great leadership, strong fundamentals, and a windfall of opportunity on its door step, JPMorgan Chase & Co. is one of the best bank stocks to buy in 2018.
Fast, Monstrous, Accelerating Gains
Keith Fitz-Gerald is showing readers how to cash in on a series of lucrative partial and full plays generating over 80 triple-digit winners...
...and average weekly gains that began at 59% last year... and quickly grew to 127%... then 210%... then 313% in October.
What's next? For the sake of your own wealth, you need to see this...
Follow Money Morning on Twitter @moneymorning, Facebook, and LinkedIn.