Hungarian billionaire George Soros is infamous for donating billions to leftist causes worldwide.
But Soros' philanthropy costs you money.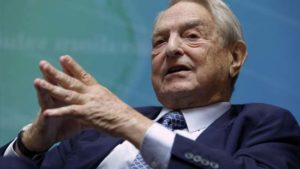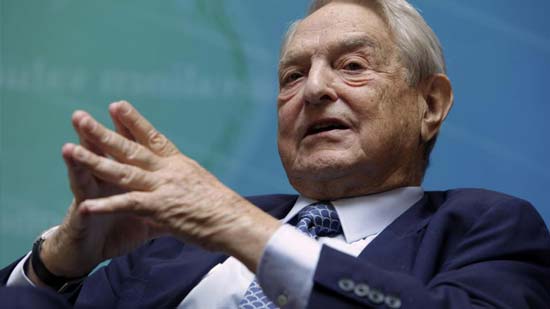 Over the last 35 years, Soros contributed $14 billion to countless organizations primarily associated with "the liberal agenda" - and that doesn't include the $18 billion sum he donated to his Open Society Foundation (OSF) last October. Oftentimes, the donated funds comes from his own coffers; other times, it's bequeathed by the OSF via grants and large donations.
But Soros' philanthropic efforts - as noble as they may seem - have cost taxpayers millions of dollars.
Here's what we mean...
George Soros Slams States with Legal Fees
Soros' Open Society granted $9 million to the Southern Coalition for Social Justice (SCSJ) in Durham, N.C., over the course of seven years. The coalition's objective has been to dismantle district layouts in states that purportedly give Republicans an advantage.
The SCSJ first went to court in 2011, following an election that saw 10 Republicans and three Democrats appointed for Congressional positions. Southern Coalition immediately fought the results on the basis that the state's voting map was an unconstitutional partisan gerrymander.
Get the latest news out of D.C. - plus how to stay one step ahead of the big money lobbyists like Soros - the second it's released with our free Profit Alerts. Learn more here.
The group's efforts - again, funded by Soros' OSF - finally culminated in a federal ruling on Jan. 9, 2018, that North Carolina's congressional map was indeed a partisan gerrymander.
This outcome was arguably great news for those supporting and following Southern Coalition's seven-year court battle, but it was bad news - and has been bad news since 2011 - for North Carolina's taxpayers.
On Jan. 6, The Winston-Salem Journal calculated the cost of defending against the lawsuit to be $5.6 million.
On top of that, the outlet reported, "attorneys who filed one of the original lawsuits against the General Assembly's congressional redistricting efforts in 2011 were awarded nearly $1.4 million in legal fees from state coffers for their successful claims... apparently bringing the state's running tally for the cost of redistricting lawsuits to about $7 million."
$7 million is no small sum for North Carolina's citizens, but Soros' donations in Texas have cost taxpayers there billions...