The launch of Los Angeles marijuana sales is the latest catalyst in California's massive cannabis industry. Cannabis sales in California alone could eventually reach $20 billion a year.
Marijuana investors have been waiting to profit from California's landmark legalization, and they are finally getting their chance.
California legalized recreational cannabis sales starting on Jan. 1. But Los Angeles – the second-most-populous U.S. city and the largest city in California – didn't accept applications for temporary marijuana permits until Jan. 3, according to The Cannabist.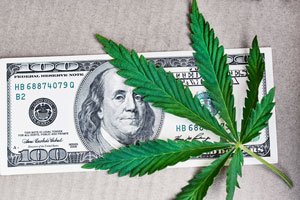 But recreational marijuana was made fully legal in Los Angeles on Jan. 19, 2018.
The City of Los Angeles handed out a total of 55 permits to sell cannabis as of Jan. 19, according to the city's Department of Cannabis Regulation.
Now, some investors are worried that U.S. Attorney General Jeff Sessions' hardline stance on cannabis could derail the cannabis industry.
But it's simply too late to stop the forecasted $20 billion California cannabis market…
Why L.A. Marijuana Sales Can't Be Stopped
On Jan. 4, Attorney General Jeff Sessions rescinded a policy that protects states with legal marijuana laws from federal interference.
That's created uncertainty around the U.S. cannabis industry. States like California don't want to open themselves up to raids and legal battles with the federal government.
Top Three California Pot Stocks to Watch for the Biggest Gains – Learn How to Cash In Here
But California went right ahead with issuing permits, because Sessions is leaving prosecution in the hands of prosecutors…
In a letter to all U.S. attorneys on Jan. 4, Sessions said "prosecutors should follow the well-established principles that govern all federal prosecutions."
In the letter, Sessions also said those principles include weighing all relevant considerations, the seriousness of the crime, and the cumulative impact of particular crimes on the community.
In other words, nothing has changed.
With the entire state of California legalizing all cannabis use in 2017, it's unlikely U.S. attorneys in CA are going to waste their time on something that's so popular. Their mission to combat terrorism, money laundering, and gang violence will take precedence.
And California's legal weed market is creating a once-in-a-lifetime opportunity for investors who know where to look…
California Pot Stocks Could Create Millionaires