Few investments pack the profit potential of penny stocks, which are stocks that trade under $5 per share.
Just look at stocks like Marathon Patent Group Inc. (Nasdaq: MARA), which rocketed up from $1.42 to $5.95, for a 319% gain in just four days during the shorter Thanksgiving holiday week.
And that's not the only huge gainer...
Sorrento Therapeutics Inc. (Nasdaq: SRNE) soared 329.4% in 112 days this year, eGain Corp. (Nasdaq: EGAN) jumped 231.43% in 147 days, and Galectin Therapeutics Inc. (Nasdaq: GALT) rose 198.3% in 133 days.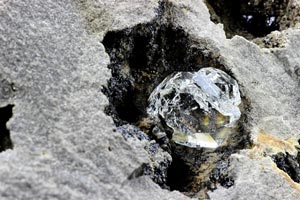 Those are serious profits. Investors who bought $1,000 worth of Sorrento shares on Oct. 2, for instance, have earned a profit of $2,294 in less than three months. And the stock is still climbing.
But not every penny stock is a winner.
For instance, VistaGen Therapeutics Inc. (Nasdaq: VTGN) shot up from $0.92 to $2.55 on Dec. 6. Then, by Dec. 15, the stock was back down to $1.05. Investors who bought at $2.55 were left holding on to losses of 58%.
That's why we stress the fact that not all penny stocks are created equally. Some trade for just a few pennies for a reason.
And to help you find the best penny stocks to buy in 2018, we've developed our own criteria to uncover penny stocks with the most potential.
Stunning Video Footage: Watch this guy become $4,238 richer in under a minute – then follow his simple instructions to learn how you could pocket a potential $2,918 in just one move. Click here…
Here's how it works, plus our top five penny stocks to own right now...
How We Find the Diamonds in the Rough
To find you the best penny stock opportunities out there, we run a rigorous screen of all stocks trading under $5.
We know you prefer the most affordable opportunities out there, but it's more important to invest in quality stocks than it is to find the cheapest stocks.
Here are the four criteria we used to find the best penny stocks right now.
Every penny stock on this list trades on the Nasdaq exchange. This is an easy way to weed out penny stock scams that can't handle SEC scrutiny.
We only look at penny stocks that are actively receiving analyst coverage and have ratings of "hold" or better, according to data collected by S&P Capital IQ.
We make sure that 12-month price targets are above the stock's current price.
We look for signs of fundamental strength, including growing sales, profits, cash flow from operations, as well as a compelling business model within a growing industry.
Sign up for SMS so you never miss special events, exclusive offers, and weekly bonus trades.
By applying this criteria to penny stocks, we're able to find legitimate companies with serious growth potential.
Now that you know how we screen for the best opportunities, here are the five penny stock picks that fit these parameters...
Best Penny Stock to Buy for 2018, No. 5: Neptune Technologies & Bioressources Inc.
Quebec-based Neptune Technologies & Bioressources Inc. (Nasdaq: NEPT) makes nutrition products like krill oil and seed oils. The company is looking to enter the cannabis oil extraction business instead of krill oil production.
During NEPT's Q2 earnings call on Nov. 14, company officials said the company successfully exited the krill oil business and authorized $5 million to adapt its facility for the extraction of cannabis oil.
This could be a watershed moment for Neptune, as California legalized recreational cannabis on Jan. 1, and Canada is expected to legalize cannabis nationally this year as well.
Shares of NEPT are covered by Echelon Wealth Partners Inc. with a price target of $5.25, representing an upside of 56% from today's price of $3.36 (Jan. 24).
But by applying their expertise in oil extraction to the massive growth in the marijuana industry, Neptune is positioning itself to surpass this estimate.
According to Marijuana Business Daily, Canada's annual sales for recreational marijuana are expected to reach at least $2.3 billion by 2021.
If Neptune can secure just 5% of that market, it would be generating sales of $115 million, or 3.6 times its current annual sales of $32 million.
Using that 3.6 multiplier, NEPT shares trading at $3.36 could then increase to $12.10 by 2021, for a 260% gain in three years.
Next up is a stock with the potential to climb 491%...
Best Penny Stock to Buy for 2018, No. 4: Proteostasis Therapeutics Inc.
Proteostasis Therapeutics Inc. (Nasdaq: PTI) is a pharmaceutical company developing treatments for cystic fibrosis patients.
The company's lead product candidate, PTI-428, is an oral treatment for cystic fibrosis and is currently in phase 1 clinical trials.
The Cambridge, Mass.-based company received endorsement for its current drug clinical trials from the two most impactful global cystic fibrosis advocacy groups - the Cystic Fibrosis Foundation and the European CF Society.
According to S&P Capital IQ, the three firms covering PTI stock have an average price target of $16 for the stock, and one firm is targeting as high as $25.
"Millionaire-Maker": A massive upgrade could send Bitcoin to $100,000 - to learn about the opportunity that could deliver a million-dollar payday to investors who act now, click here...
With the stock currently trading at $4.23, those represent upside of 278% and 491%, respectively.
Proteostasis' CEO Meenu Chhabra said that the clinical trials were on pace to begin dosing patients with PTI-428 in the first half of 2018, with initial results in the second half of the year.
If these results are positive, expect the stock to jump higher.
The next stock on this list is another promising biotech company that could double this year...