Few investments pack the profit potential of penny stocks, which are stocks that trade under $5 per share.
Just look at stocks like Marathon Patent Group Inc. (Nasdaq: MARA), which rocketed up from $1.42 to $5.95, for a 319% gain in just four days during the shorter Thanksgiving holiday week.
And that's not the only huge gainer...
Sorrento Therapeutics Inc. (Nasdaq: SRNE) soared 329.4% in 112 days this year, eGain Corp. (Nasdaq: EGAN) jumped 231.43% in 147 days, and Galectin Therapeutics Inc. (Nasdaq: GALT) rose 198.3% in 133 days.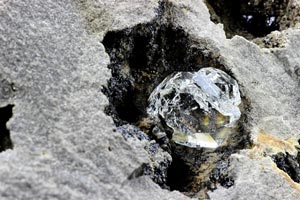 Those are serious profits. Investors who bought $1,000 worth of Sorrento shares on Oct. 2, for instance, have earned a profit of $2,294 in less than three months. And the stock is still climbing.
But not every penny stock is a winner.
For instance, VistaGen Therapeutics Inc. (Nasdaq: VTGN) shot up from $0.92 to $2.55 on Dec. 6. Then, by Dec. 15, the stock was back down to $1.05. Investors who bought at $2.55 were left holding on to losses of 58%.
That's why we stress the fact that not all penny stocks are created equally. Some trade for just a few pennies for a reason.
And to help you find the best penny stocks to buy in 2018, we've developed our own criteria to uncover penny stocks with the most potential.
Stunning Video Footage: Watch this guy become $4,238 richer in under a minute – then follow his simple instructions to learn how you could pocket a potential $2,918 in just one move. Click here…
Here's how it works, plus our top five penny stocks to own right now...
How We Find the Diamonds in the Rough
To find you the best penny stock opportunities out there, we run a rigorous screen of all stocks trading under $5.
We know you prefer the most affordable opportunities out there, but it's more important to invest in quality stocks than it is to find the cheapest stocks.
Here are the four criteria we used to find the best penny stocks right now.
Every penny stock on this list trades on the Nasdaq exchange. This is an easy way to weed out penny stock scams that can't handle SEC scrutiny.
We only look at penny stocks that are actively receiving analyst coverage and have ratings of "hold" or better, according to data collected by S&P Capital IQ.
We make sure that 12-month price targets are above the stock's current price.
We look for signs of fundamental strength, including growing sales, profits, cash flow from operations, as well as a compelling business model within a growing industry.
By applying this criteria to penny stocks, we're able to find legitimate companies with serious growth potential.
Now that you know how we screen for the best opportunities, here are the five penny stock picks that fit these parameters...
Best Penny Stock to Buy for 2018, No. 5: Neptune Technologies & Bioressources Inc.
Quebec-based Neptune Technologies & Bioressources Inc. (Nasdaq: NEPT) makes nutrition products like krill oil and seed oils. The company is looking to enter the cannabis oil extraction business instead of krill oil production.
During NEPT's Q2 earnings call on Nov. 14, company officials said the company successfully exited the krill oil business and authorized $5 million to adapt its facility for the extraction of cannabis oil.
This could be a watershed moment for Neptune, as California legalized recreational cannabis on Jan. 1, and Canada is expected to legalize cannabis nationally this year as well.
Shares of NEPT are covered by Echelon Wealth Partners Inc. with a price target of $5.25, representing an upside of 56% from today's price of $3.36 (Jan. 24).
But by applying their expertise in oil extraction to the massive growth in the marijuana industry, Neptune is positioning itself to surpass this estimate.
According to Marijuana Business Daily, Canada's annual sales for recreational marijuana are expected to reach at least $2.3 billion by 2021.
If Neptune can secure just 5% of that market, it would be generating sales of $115 million, or 3.6 times its current annual sales of $32 million.
Using that 3.6 multiplier, NEPT shares trading at $3.36 could then increase to $12.10 by 2021, for a 260% gain in three years.
Next up is a stock with the potential to climb 491%...
Best Penny Stock to Buy for 2018, No. 4: Proteostasis Therapeutics Inc.
Proteostasis Therapeutics Inc. (Nasdaq: PTI) is a pharmaceutical company developing treatments for cystic fibrosis patients.
The company's lead product candidate, PTI-428, is an oral treatment for cystic fibrosis and is currently in phase 1 clinical trials.
The Cambridge, Mass.-based company received endorsement for its current drug clinical trials from the two most impactful global cystic fibrosis advocacy groups - the Cystic Fibrosis Foundation and the European CF Society.
According to S&P Capital IQ, the three firms covering PTI stock have an average price target of $16 for the stock, and one firm is targeting as high as $25.
"Millionaire-Maker": A massive upgrade could send Bitcoin to $100,000 - to learn about the opportunity that could deliver a million-dollar payday to investors who act now, click here...
With the stock currently trading at $4.23, those represent upside of 278% and 491%, respectively.
Proteostasis' CEO Meenu Chhabra said that the clinical trials were on pace to begin dosing patients with PTI-428 in the first half of 2018, with initial results in the second half of the year.
If these results are positive, expect the stock to jump higher.
The next stock on this list is another promising biotech company that could double this year...
[mmpazkzone name="in-story" network="9794" site="307044" id="137008" type="4"]
Best Penny Stock to Buy for 2018, No. 3: Viking Therapeutics Inc.
Currently trading at $4.52 per share, Viking Therapeutics Inc. (Nasdaq: VKTX) develops drugs to treat fatty liver disease and post-hip surgery rehabilitation.
The company's lead clinical program, VK5211, is currently in phase 2 clinical trials for post-hip surgery rehabilitation.
The company announced positive initial results for VK5211's phase 2 clinical trials on Nov. 30, 2017, and management is optimistic that the trials will continue seeing success.
The company's stock is covered by five firms, with an average price target of $8.30 and a high target of $11. Those price targets imply gains of 84% and 143%, respectively, according to S&P Capital IQ.
Up next is a penny stock that could double now - and even triple - as a result of Trump's recent tariff on solar imports...
Penny Stocks to Buy for 2018, No. 2: American Superconductor Corp.
Massachusetts-based American Superconductor Corp. (Nasdaq: AMSC) makes two-megawatt wind turbines under the Windtec Solutions brand. The company also sells products to connect electricity-generating equipment with the power grid.
According to climatecentral.org, the amount of power generated by one two-megawatt wind turbine could power 380 homes during a year.
This is actually a fairly conservative estimate, too. Since the wind doesn't constantly blow, analysts rate the potential power generation of turbines based on just a quarter of their maximum capacity.
Eight Seconds... $1,260 Richer: Words can't describe what you'll see in this shocking footage – because you'll witness, live on camera, one man become $4,238 richer with just 3 clicks of a mouse. You need to see it to believe it…
AMSC stock currently trades at $4.94 and is covered by four firms, with an average price target of $7.38 and a high target of $10. Those figures represent 49% and 102% upside, respectively.
AMSC has beaten analysts' earnings expectations in eight of the last nine quarters, according to S&P Capital IQ, which could be a sign analysts are actually underrating the stock.
Last up is a company creating prosthetic devices to help restore vision to blind individuals...
Penny Stocks to Buy for 2018, No. 1: Second Sight Medical Products Inc.
Second Sight Medical Products Inc. (Nasdaq: EYES) is a Los Angeles-based medical device company creating prosthetics to restore vision to blind people.
On Dec. 5, the company announced it had entered the market in Iran by implanting two patients with its Argus II Retinal Prosthesis System. This is part of the company's strategy to target leading eye centers and distributors around the world, according to CEO Will McGuire.
McGuire hopes the adoption of this technology in more places around the globe will mean that the technology is becoming increasingly accepted, which therefore increases demand.
And it seems at least one analyst shares McGuire's optimism. H.C. Wainwright & Co. analyst Amit Dayal maintains a $5 price target for EYES shares. That represents upside of 159% from where the stock currently trades, at $1.93.
D.R. Barton Has Made a 922% Profit in 20 Days – and He's Not Slowing Down
You have the ability to turn $500 into $1,000,000 or more in as little as 11 weeks.
Sure, that might sound crazy at first glance.
But in truth, all you need to understand is the simple concept of money-doubling.
When you think about it, you only have to double $500 11 times to accumulate $1,000,000 or more in wealth.
And there's a "trick" to successful, consistent money-doubling…
Boiled down, you need to know which stocks to invest in, when to buy, and when to sell.
And D.R. has developed a system to make that easy.
In fact, his strategy has already shown readers over 50 chances to double or triple their money. Even better, all it takes is 10 minutes a day to see these gains.
Learn how to get started using this system here.
Follow Money Morning on Twitter @moneymorning, Facebook, and LinkedIn.