U.S. President Donald Trump just announced a new 30% solar tariff on Tuesday (Jan. 24), and it's creating the best profit opportunity you'll see all year in one of the world's fastest-growing sectors…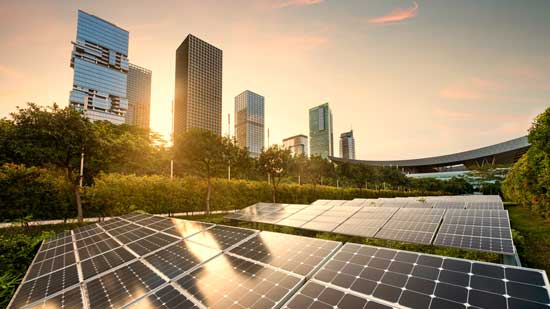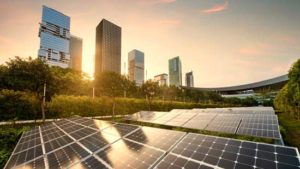 Trump's solar tax will raise the price of all solar panels imported into the United States by 30%. Since China is the world's leading producer of solar panels, Trump's tariff is likely meant to fulfill his campaign promise to be tougher on China's export industry.
The unexpected move has scared traders away from China's solar industry.
At least, that's what the media would have you believe.
"Chinese Stocks Spooked by Trump Tariffs…" blared the South China Morning Post.
"President Trump Slaps Tariffs on Solar Panels in Major Blow to Renewable Energy," warned Time.
"Trump Solar Decision Leaves Almost Everyone Unhappy," lamented Forbes.
As usual, the media are overreacting.
Not only is the 30% tariff barely going to put a dent in the solar industry, but we have a way for investors to actually profit from Trump's decision…
China's Solar Industry Could Grow 700%
There are two reasons Trump's solar tariff won't slow down China's solar industry, which means you can profit from the short-term overreaction.
First, China's solar industry is growing so fast that tariffs won't matter.
China is not only the world's largest solar panel exporter, it's also the largest consumer of solar energy.
Learn How to Turn $500 into $1 Million: This Sunday school teacher's "retirement career" made him a millionaire. This book will teach you how you can do it too. Claim your FREE copy…
Even if China's solar exports took a short-term hit, its long-term potential more than makes up for it.
Consider this, China uses 5.9 kWh of electricity a year, which is 50% more than the United States uses. And to meet this massive energy demand, China is pushing solar power as a solution.
This year alone, China completed the largest solar farm in the world and the largest floating solar farm in the world. These farms combined produce enough electricity to power 215,000 homes. That's like if Richmond, Va., ran entirely on solar power.
But China's potential is even bigger than that…
Solar power currently accounts for a mere 5% of China's energy production, while coal accounts for a 59% share.
If solar power grows to even half of coal's share, the industry's growth will be staggering.
In fact, Wood Mackenzie is projecting China's solar power generation will grow an astonishing 700% by 2035. And that's just in China alone.
Second, solar panel prices are plummeting.
The cost of solar panels has dropped nearly 80% since 2010, falling 20% just between 2016 and 2017.
As solar technology improves, the cost of developing and installing solar panels falls. And since costs are dropping so drastically, a 30% tariff won't slow China's export industry for long.
Which means you can profit right now by buying into the best Chinese solar stock at a major discount…
The Best Solar Stock to Buy Right Now