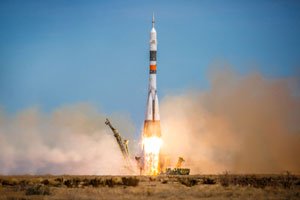 Earlier this week, SpaceX performed a test engine fire on its Kennedy Space Center launchpad, signaling that the maiden flight of the company's Falcon Heavy rocket is imminent.
News of another SpaceX launch has investors clamoring for the chance to invest in space travel's most innovative company.
Unfortunately, SpaceX is still a privately held company, offering no shares to the eager investor.
Despite this, Money Morning is keeping a close watch on the future of the SpaceX IPO.
In fact, we have every reason to believe the launch of the Falcon Heavy is a huge step toward a SpaceX IPO.
Here's why...
This Book Could Make You a Millionaire: The secrets in this book have produced 42 chances to double, triple, and even quadruple your money this year alone. Claim your free copy...
The Falcon Heavy Is Vital for Deep Space Travel
If successful, the Falcon Heavy flight will be SpaceX's 18th consecutive launch in the last year and the first of 30 flights that SpaceX has planned for 2018.
Consistently scheduled and safe launches like these are vital to SpaceX's ultimate goal: deep space travel.
Elon Musk, the CEO of electric auto maker Tesla (Nasdaq: TSLA) and SpaceX, has pinned a public offering on SpaceX's ability to consistently travel into deep space. At a conference in July 2015, Musk said that his company would remain privately owned at least "until flights to Mars begin."
A successful flight by the Falcon Heavy will bring this goal much closer to reality.
The Falcon Heavy has 27 SpaceX Merlin engines, allowing it to generate more than 5 million pounds of thrust. This not only makes the Falcon Heavy the most powerful rocket in the world, it allows the SpaceX flagship to carry more than 140,000 pounds into low earth orbit. That's more than twice as much as current competitors.
Both the power and competitiveness of the Falcon Heavy means that cost-effective and well-supplied trips to the red planet are increasingly likely.
But there's an even bigger factor aside from the Falcon Heavy that indicates when we will see a SpaceX IPO...
Here's When You'll Be Able to Invest in SpaceX