Biotech stocks were among 2017's best performers, until news broke in October that congressional Republicans ditched efforts to repeal and replace Obamacare. The iShares Nasdaq Biotechnology Index Fund ETF (Nasdaq: IBB) slid 11.5% that month, which was well into correction territory.
While the rest of the market was still soaring, the Wall Street herd simply turned its attention elsewhere - but that was a big mistake.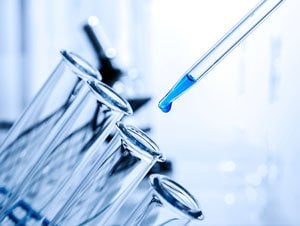 In fact, the best biotech stock we're bringing readers today could bring gains of over 110% in 2018 alone...
The warnings against buying biotech stocks in 2018 are wrong. According to Money Morning Director of Technology & Venture Capital Research Michael A. Robinson, biotech stocks are extremely undervalued now, and biotech investing is the best way to double your money in 2018.
Before we get to Robinson's top biotech stock, here's why we're so bullish on biotech in 2018...
The Best Biotech Stocks Are Absolute Bargains Right Now
As a nation, we are not getting any younger. And that means the need to combat the effects of aging and a wide range of diseases can only grow.
In fact, the Heritage Foundation forecasts that by 2050, the percentage of Americans older than 65 will grow from its current 14% to over 20% of the population. And the percentage of Americans older than 85 will more than double, to just over 4%.
In the United States, the biotech sector is already worth $162.6 billion. That number will balloon thanks to our aging demographics.
Breaking: California's Jan. 1 marijuana legalization could deliver unprecedented windfall profits - get in on the ground floor for the best shot at life-altering gains. Learn how here...
But that is not the only catalyst for biotech sector growth. Merger activity is robust. In 2017, we saw deals valued as high as $11 billion. Baker McKenzie expects the biotech M&A market to grow as much as 50% in 2018 from last year.
And finally, politics have tilted in biotech's favor. Regulations are down as the shroud over drug price policy lifts. Approvals for new treatments should happen faster.
After last year's correction, now seems to be a perfect time to take advantage of this sector's coming growth spurt.
That's why we're recommending this top biotech stock in 2018. According to Robinson, it could double your money in the next 11 months...