The Dow Jones has plunged more than 400 points since Monday's (Jan. 29) open, and the sudden downturn has investors wondering, "Will the stock market crash this week?"
That's not an unreasonable question to ask…
The Dow has surged 269% since March 2009, and it's rocketed 31% higher over just the last year.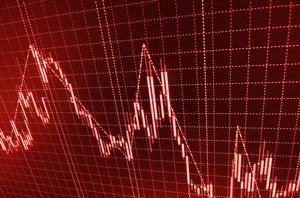 The nearly decade-long bull market – the second longest in history – has pushed valuations to extraordinarily high levels. The cyclically adjusted price-earnings (CAPE) ratio has risen to 34.18, more than double its historical average. That's even higher than its peak, before the 1929 stock market crash.
With stocks soaring to such high levels, and with nearly 10 years since the last crash, it's no wonder investors see a sudden market drop as a sign that a stock market crash is coming.
But we aren't worried about a stock market crash this week.
Urgent: An $80 billion cover-up? Feds use obscure loophole to threaten retirees… Read more…
Market pullbacks, and even market corrections, are part of a healthy market. In fact, Money Morning Chief Investment Strategist Keith Fitz-Gerald even expects a market correction to happen in the first quarter of this year. But that's very different from a market crash.
"That sounds scary, but it doesn't have to be," Keith told us. Here's what he means, and why it's always important to have a plan to protect your money from a future market crash…
Why It's Essential to Prepare for a Stock Market Crash