Not all online stock brokers offer access to penny stocks - and especially not at affordable rates.
But today, we'll reveal the best online brokers for buying penny stocks in 2018.
Whether you want to buy shares of reliable blue-chip companies like The Coca-Cola Co. (NYSE: KO)...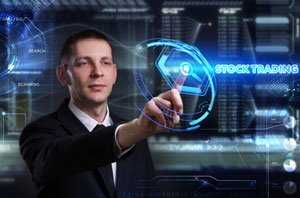 ...or take a chance at 207% returns in just 49 days with penny stocks like Neptune Technologies & Bioressources Inc. (Nasdaq: NEPT)...
...these online discount brokers will allow you to do both.
We'll show you the easiest online broker to use, and perhaps most importantly, the cheapest online broker available.
But before we get to that, I must caution you to be wary of penny stocks, especially in over-the-counter markets. Most are there for a good reason.
Check out our list of rules to navigate them safely in the sidebar on the right.
The First Step on Your Road to Millions Starts Here: All you need is a computer or smartphone and just 10 minutes of "work" to potentially put $1 million in your bank account faster than you ever dreamed. Read more...
And that starts with the most user-friendly online stock brokers to use...
The Easiest Online Stock Broker for Beginners
If you're just beginning, especially with a retirement account, you should not underestimate how helpful your broker can be to your long-term success.
Of course, you come to Money Morning to find out which stocks to buy and how to take control of your financial future. But to actually own those stocks, you have to go through your broker.
And as you're learning, you'll want to be able to contact your broker quickly and easily in case there's anything you're unsure about.
So you'll want a broker with excellent customer service and a user-friendly platform.
If you plan to make more than 30 penny stocks trades per quarter, go with E-Trade. Unlike most other brokers, penny stock trades on E-Trade don't carry an extra fee.
The initial transaction rate is high at $6.95 per trade, but after 30 trades each quarter, the rate per trade goes down to $4.95. At $5, E-Trade provides a full-service investment platform at an excellent value that penny stock traders can take advantage of.
And of course, you have access to stocks that trade for more than pennies.
Critical: A tiny company's revolutionary device has just been approved by the FCC - and even a small stake could reward you with astronomical gains. Find out how to take advantage of this ground-floor profit opportunity...
But there are also much cheaper options...
The Cheapest Online Stock Broker