When Amazon.com Inc. (Nasdaq: AMZN) went public in 1997, it had just 256 employees, with a market value of $438 million.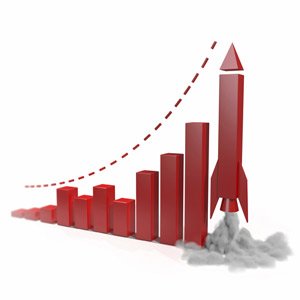 Twenty years later, the e-commerce giant is worth over $600 billion. Every dollar invested in Amazon in 1997 is worth nearly $1,500 today.
That means a stake as small as $700 at the time would now be worth more than $1 million.
But the real prize goes to venture capital investors like Tom Alberg, whose firm Madrona put $50,000 in Amazon a year before it went public. That 1% stake is now worth about $6 billion.
Usually that kind of action is out of reach. You can't access pre-IPO stocks, or you lack "risk capital," funds you can afford to put into speculative investments.
But there is a way you can get in on the next Amazon, Alphabet Inc. (Nasdaq: GOOGL), or Alibaba Group Holding Ltd. (NYSE: BABA), before they become giants.
Today, I'll show you how you can become an early investor in what could be the next Amazon-like success story.
First, let's take a look at the handful of pre-IPO breakout candidates we want to get a piece of...
Let's Play Venture Capitalist
To get started on our path to "rocket stock" profits, we're going to step into the shoes of a venture capitalist. Our mission: find the company that could turn thousands into billions for investors in just a couple decades.
Here are the top contenders.
Plenty: Vertical farming has been a preoccupation for many entrepreneurs in recent years. By utilizing vertical space, rather than acres and acres of land, food can be grown in large quantities close to urban centers, and can therefore be transported more efficiently.
It's been a tough nut to crack though. Several startups have tried and failed to make it economically viable in recent years.
Plenty, a startup based in San Francisco, may have figured it out.
Critical: A tiny company's revolutionary device has just been approved by the
FCC - and even a small stake could reward you with astronomical gains. Find out how to take advantage of this ground-floor profit opportunity...
Plenty's scientists have taken the concept of "vertical farming" to its extreme, literally growing their crops in a vertical wall of soil. The setup allows gravity to do much of the work of feeding the plants. That, plus an innovation to remove the excess heat from LED lights, puts Plenty at the forefront of this agricultural movement.
Plenty grows plants based on the tastes of consumers and chefs: Siberian kale and red leaf lettuce. There's no need to favor crops like iceberg lettuce that will survive a long trip on a truck.
Plenty has started offering its products in the Bay Area. Now, thanks to an injection of $200 million last year, the plan is to expand rapidly across the globe, with the not-so-modest goal of helping to feed entire populations with efficiency.
In other words, Plenty might be the first significant player in the future of food.
Brain Corp: Brain Corp. CEO Eugene Izhikevich envisions a future in which robots will be "as commonplace as computers and mobile phones are today." And Brain has the software - or rather, the "brain" - to run those robots. Its BrainOS artificial intelligence platform can give life - including motion control and environmental perception - to robots assembled from off-the-shelf components.
The keys to success are adaptability and scalability.
Join the conversation. Click here to jump to comments…
About the Author
Stephen Mack has been writing about economics and finance since 2011. He contributed material for the best-selling books Aftershock and The Aftershock Investor. He lives in Baltimore, Maryland.