While researching the best biotech penny stocks to watch in 2018, we uncovered a penny stock that's poised to climb 941.66% in the next 12 months.
That means just a $500 investment today would be worth roughly $5,200 by next February.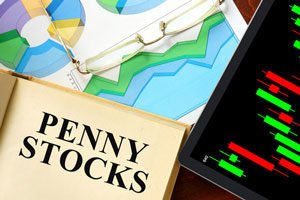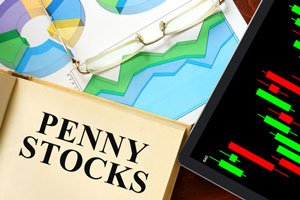 Of course, not every penny stock is created equal...
For example, VistaGen Therapeutics Inc. (Nasdaq: VTGN) skyrocketed 188% in just one day, from $0.92 on Dec. 5 to an intraday high of $2.65 on Dec. 6.
But by Dec. 18, the VTGN stock price opened at $1.03. Investors who bought in at $2.65 were left holding losses of 61.13%.
That's why Money Morning readers should never invest more than they can afford to lose. That's also why we've done the research for you and weeded out the duds.
Because these penny stocks could provide returns of more than 941% in the next 12 months, we had to make sure Money Morning readers know all the details about the potential profit opportunities.
And the first biotech penny stock on our watch list could climb 460% in the next 12 months...
Biotech Penny Stocks to Watch, No. 3: Synergy Pharmaceuticals Inc.
Synergy Pharmaceuticals Inc. (Nasdaq: SGYP) is a New York-based biopharmaceutical company that develops therapies to treat gastrointestinal diseases and disorders.
These maladies affect a person's esophagus, stomach, small intestine, large intestine, and rectum.
Right now, the company's lead product is plecanatide, which sells under the name Trulance.
It's a once-daily tablet approved for adults with chronic idiopathic constipation (CIC) and constipation-predominant irritable bowel syndrome (IBS-C).
Trulance was projected to bring in $53.6 million in sales for 2017, according to a March 2017 Bezinga.com report.
For 2018, that number is expected to skyrocket 575.37%, to $362 million in sales.
Silicon Valley Breakthrough: This tiny company's revolutionary new device is expected to "change the world on a scale hardly seen in human history." It could hand early investors a $78,000 windfall in the process. Here's how to get in...
And because of the potential profit opportunity, analysts are bullish...
Canaccord Genuity has a one-year price target of $13. From today's opening price of $2.32, that's a potential gain of 460%.
And that's not the only potential 400%-gainer on our list.
The next penny stock to watch in 2018 is expected to climb 475% in the next year...
Biotech Penny Stocks to Watch, No. 2: ZIOPHARM Oncology Inc.
ZIOPHARM Oncology Inc. (Nasdaq: ZIOP) is a Boston-based biotech firm that acquires, develops, and commercializes cancer therapies.
In partnership with Intrexon Corp. (NYSE: XON) and the MD Anderson Cancer Center, ZIOPHARM is working on a unique approach to treating cancer through immune-oncology programs.
Immune-oncology programs are complicated, but investors just need to know they help the body's own immune system fight cancer without radiation.
And on Jan. 11, 2018, ZIOP announced the initiation of a phase 1 clinical trial to evaluate its AD-RTS-hIL-12 + veledimex in combination with OPDIVO.
AD-RTS-hIL-12 aims to treat malignant tumors that affect the brain and spine. It can cause headaches, vomiting, and seizures.
And because of ZIOPHARM's innovative approach in fighting cancer and potential profit opportunity from new treatments, analysts are bullish about ZIOP...
Griffin Securities has a price target of $23 for the ZIOP stock price, which is a 475% gain from today's opening price of $4.00.
Anyone would be happy with 475% gains in a year, but we wanted to save the biggest potential moneymaking opportunity for last.
Over the next 12 months, the stock price of this biotech penny stock is expected to climb over 900%...
[mmpazkzone name="in-story" network="9794" site="307044" id="137008" type="4"]
Biotech Penny Stocks to Watch, No. 1: Jaguar Health Inc.
Jaguar Health Inc. (Nasdaq: JAGX) is a California-based pharmaceutical company that also develops gastrointestinal products.
Its product Mytesi is approved by the U.S. FDA for the symptomatic relief of noninfectious diarrhea in adults with HIV/Aids who use drugs in an attempt to control HIV infection.
And aside from human medications, Jaguar is also helping dogs and horses...
For animals, Jaguar's lead prescription drug candidate is Canalevia. It is a canine-specific formula that will treat various forms of diarrhea in dogs.
Jaguar also has Equilevia in its pipeline, which will provide "total gut health" for equine athletes. Equilevia will help fight off ulcers, which are predominant in performance horses.
In 2005, 97% of performance horses in a study had either gastric or a colonic ulcer, according to BusinessWire.com.
With all these revenue sources, Aegis Capital Corp. has a big prediction for the JAGX stock price...
In the next 12 months, Aegis Capital Corp. projects the JAGX stock price will climb to $1.25 per share. From today's opening price of $0.12, that's a potential profit of 941.66%.
Aside from penny stocks, we also had to make sure Money Morning readers received the details about the FCC approving a revolutionary device...
Critical: FCC Approves Revolutionary Device (This Changes Everything)
A tiny company's game-changing device has just been approved by the FCC... and it's set to spark the most monumental technological transformation you'll ever see.
This is the only device of its kind to receive this historic approval, and the floodgates are set to open any minute.
With one tiny company at the heart of this revolution, even a small stake could reward you with astronomical gains.
You need to hurry if you want to find out how to take advantage of this ground-floor profit opportunity...