Earlier this month, we reported on the massive profit potential of Alibaba Group Holding Ltd. (NYSE: BABA), one of our favorite stocks to take advantage of China's incredible growth.
It turns out we were just ahead of another major bullish catalyst for Alibaba stock.
Just after our report, news broke that Alibaba is pursuing a partnership with Kroger Co. (NYSE: KR), America's largest grocery store franchise.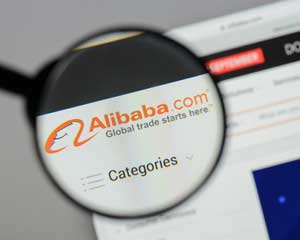 Odds of an outright purchase of Kroger by Alibaba are low – Alibaba has roughly $21 billion in cash and cash equivalents, while Kroger's sticker price would be around $26 billion.
However, Alibaba's cash and cash equivalents grew by $5 billion dollars (or 21%) between 2016 and 2017. If this astonishing rate of growth continues, Alibaba could eventually acquire Kroger.
But for us, it doesn't matter if Alibaba buys Kroger.
You see, any partnership between the two companies is bullish for Alibaba. When the news of the partnership dropped on Jan. 24, a flurry of activity hit the markets, driving Kroger stock 3% higher and Alibaba stock 5% higher in just two trading sessions.
Traders have every right to be excited – a potential partnership between Alibaba and Kroger has massive implications for the American retail market. It also underscores one of our favorite profit plays we've been telling readers about since 2014.
Here's why…
Alibaba Stock Would Benefit from Greater Access to American Goods
Alibaba has begun establishing a global e-commerce network by pushing into North America.
Last year, Alibaba launched the Taobao Global U.S. Merchants Network, a digital platform that connects small American businesses with the Taobao marketplace, Alibaba's digital commerce site.
Can a Single Book Make You a Millionaire? Anyone with a computer or a smartphone can use this 10-minute secret to put $1,000,000 in their account. Every day, thousands of people are proving the success of this little book. Today, you can get it free. See how here…
According to Alibaba President Michael Evans, the network gives small American businesses an effective way to connect with the company's 443 million consumers.
"The merchants who join this network are experts on Chinese consumers and are continually seeking new, unique American products for the millions of Chinese consumers they reach on Taobao," he says.
By partnering with American businesses, Alibaba will be able to bring more American products to its marketplace – products that its massive Chinese customer base wants more than anything else.
A recent study revealed that over 75% of Chinese consumers are willing to pay a premium for American goods and products due to their perceived reliability and their use as a status symbol in China.
Currently, Alibaba has 7,000 U.S. businesses on its site, but it's looking to expand the number of U.S. brands and products on its network of sites.
This is why Kroger is such an attractive target for Alibaba.
Gaining access to Kroger's distribution network will allow Alibaba to provide greater quantities of American-made goods to its Chinese consumer base more efficiently.
However, partnering with Kroger isn't just about gaining greater access to American goods…
How Alibaba Could Become a Significant Retail Presence in the United States