Your natural reaction is to panic when there's a stock market sell-off, even if it means losing money because you bought high and sold low.
It's understandable.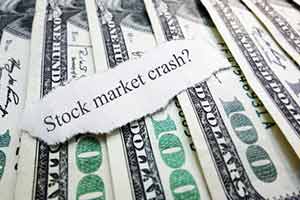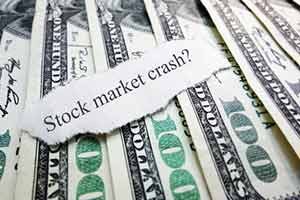 Even selling for a loss can still provide an investor with a sense of control, because they took action. Maybe they saved themselves from an even bigger loss. That seems more appealing than just watching stock prices drop, which makes you feel helpless.
But it's really just a false sense of control.
The simple truth is stock prices are going to drop during a 2018 stock market sell-off. While that means the value of your portfolio will fall too, stocks have always rebounded.
Panicking is the worst thing you can do…
No one ever made money selling stocks for less than they paid for them.
Critical: A tiny company's revolutionary device has just been approved by the FCC – and even a small stake could reward you with astronomical gains. Find out how to take advantage of this ground-floor profit opportunity…
That's why we wanted to provide our readers with expert insight about what to do during a market sell-off to keep your money safe – and even profit…
How to Handle a Stock Market Sell-Off
Today (Feb. 6, 2018), Money Morning Chief Investment Strategist Keith Fitz-Gerald just published a report on the three ways to position yourself for profits immediately.
His distinctive trading strategy and analysis has landed him exclusive spots on Fox Business Network's "Varney & Co.," CNBC, and CNBC Asia. His observations have been featured in Bloomberg, The Wall Street Journal, WIRED, Forbes, and MarketWatch.
And now, he's delivering his insights directly to you…
To access the report, click here.
Up Next
When it comes to making money in the market, "getting in" early – before a stock begins to make its decisive move – is the single biggest factor to your success as an investor. Quickly buying Apple after the June 2013 sell-off, for instance, could have doubled your money.
Moving on Valeant the same day we recommended our big "negative bet" against it would've booked you a remarkably fast 700% return.
That's why we've introduced Money Morning Profit Alerts. This new, free service lets you choose what investing areas you want to follow – and makes sure you get alerted to news from that sector as soon as we publish it. It means no more waiting. No more searching. No more missing out.
It's easy to get started – just go here.
Follow Money Morning on Facebook, Twitter, and LinkedIn.