Money Morning's options trading specialist, Tom Gentile, just showed his subscribers one of the simplest trading strategies that can allow you to book 100% gains when volatility hits the market.
In fact, once the trades were made, all subscribers had to do was... nothing. No following, no worrying, and no selling. The trade progressed completely on its own, and when it was over, subscribers merely had to check their accounts for their profits.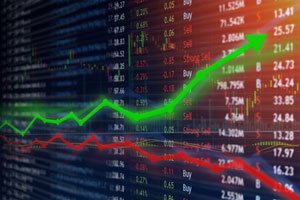 It was no fluke, either.
It's what Tom calls a "loophole trade," and it's designed to put time to work for you instead of against you.
And Tom's track record speaks for itself...
Through Tom's various strategies, followers had the chance to pocket gains of 195.36% in 16 days on Priceline Group Inc. (Nasdaq: PCLN), 193.39% in 16 days on SPDR Gold Trust (ETF) (NYSE Arca: GLD), 100% in eight days on International Business Machines Corp. (NYSE: IBM), and even 248.42% in 17 days on SPDR Dow Jones Industrial Average ETF (NYSE Arca: DIA).
Here's a closer look at how Tom's loophole trade works...
What Is a Loophole Trade?
A loophole trade is a vertical spread trade using either puts or calls. The "loophole" allows you to play stocks and ETFs with less risk (and cost) than you would with a single options trade. Plus, gains can be maximized in a perfect scenario if you let the option expire. That means you won't have to pay commissions at the end.
Weekly Windfalls: This exciting way to make money has the potential to deliver fast-cash paydays Monday to Friday every week - kicking out $1,000, $1,500, and even $2,000 in four days or less. Learn how to get in on this...
The unfortunate part is that the ideal setup only comes around a few times per year, but it can lead to extremely lucrative gains of triple digits.
Here are two reasons to consider the loophole trade.
The options you are looking to buy have too much implied volatility and are deemed expensive, and/or
To hedge a straight call or put option. Creating a loophole trade further reduces the cost of a straight option purchase, thereby reducing your risk in the trade.
Have you ever bought an option on a stock and had the stock move in the direction you anticipated, and the option barely move at all?
Even if a day goes by, and the stock stays at roughly the same price, you should only suffer a bit of theta, or time-value loss. However, if the option was too expensive to begin with, it could lose more in that situation.
Here are the exact mechanics behind one of Tom's favorite trading strategies and an example of how you can profit 100% using it...
The Mechanics Behind One of Our Favorite Trading Strategies