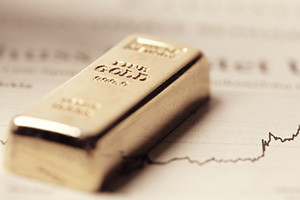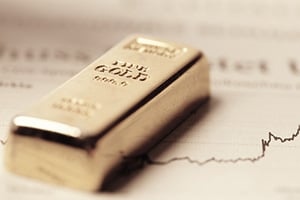 With gold prices up nearly 9% year to date, investors are asking, "Should I invest in gold in 2018?"
The answer is an emphatic yes.
According to Money Morning Resource Specialist Peter Krauth, we are entering the next phase of a gold bull market that could generate immense profits for the savvy investor.
Let's take a look at the catalysts behind Peter's prediction - and how you can profit from them...
 Should I Invest in Gold in 2018? These Catalysts Say "Yes"
Peter sees three catalysts that will drive up the price of gold in 2018.
Over the last year, the value of the U.S. dollar has fallen significantly. In the past 12 months, the U.S. Dollar Index is down just over 10%. Historically, a weaker dollar has led to greater investment in gold, as investors look for an alternative store of value to fiat currency.
"Ongoing weakness in the U.S. dollar has also supported higher gold prices, and I don't see that trend ending anytime soon," says Peter. "Rather, I think an even lower dollar lies ahead and should help fuel further gains for the precious metal."
BIG, FAST PROFITS: This one pick paid 100% in seven days, then 205% the next day, and 410% by the next week. You've got to see how it's done...
As a result, more investors are buying gold and taking long-term positions. The Gold Bugs Short Index is down 2.91% over the last year, indicating that fewer people are betting against the precious metal.
Additionally, global unrest has boosted demand for gold. As we continue to have issues with political and economic uncertainty around the world, investors are likely use gold as a store of value in order to protect their investments.
These catalyst have given Peter some staggering price targets for gold. Peter believes that we will see the price of gold hit $1,400 in the first half of 2018, 4.47% above the current price. He also predicts that gold prices could reach as high as $1,500 by year's end, a gain of 11.9% from current levels.
Money Morning Executive Editor Bill Patalon thinks Peter is right on the money. In fact, gold's bullish future has given Bill his top gold stock to buy in 2018. With this stock, you can far outpace the gains of the precious metal.
Let's take a look at Bill's pick...
This Is the Top Stock to Buy for Gold Investors in 2018