That's because he refuses to spend the mornings and afternoons chained to his computer, wasting his life away.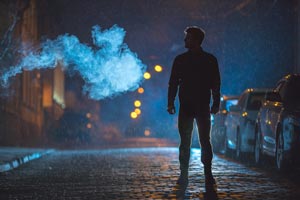 Every evening, after the sun sets, he plays his own game and makes his own rules.
That's why he's the Night Trader…
The Night Trader Is Infiltrating the Markets
As the Night Trader, Johnson calls the shots.
He hits a few keys on his computer or smartphone, executing a special type of trade that can set him up to make up to 50%, 75%, or 125%, all by the time he checks his account the next day.
Each evening, his mission might make him $850… or $2,250… or $6,755 richer.
Sometimes he will execute his trades at 5 p.m. before he has a steak dinner.
Other times, he makes his trades at 9 p.m. after playing a few rounds of pool.
While other people are tossing and turning in their beds, worrying about their investment portfolios, Johnson is sleeping like a baby.
He knows that when he gets around to looking at his account the next day, he might discover he's pocketed an extra $750.
Or $1,700…
Or $5,700…
And the kind of money he's making lets him live the life he chooses.
This is what ABSOLUTE freedom looks like.
So if you're tired of playing by Wall Street's rules and getting nowhere, you will want to pay very close attention to everything you're about to see.
Johnson is going to show you how to play by your own rules and become a Night Trader, just like him…
Follow Money Morning on Facebook, Twitter, and LinkedIn.