The AMD share price climbed 359.41% over the last five years thanks in part to profits from cryptocurrency miners buying AMD's graphic processors. And AMD stock could be set to head even higher this year…
Advanced Micro Devices Inc. (Nasdaq: AMD) is a Silicon Valley-based semiconductor designer and manufacturer. The company develops and markets x86 microprocessors, graphics processing units (GPUs), chipsets, and game console technology.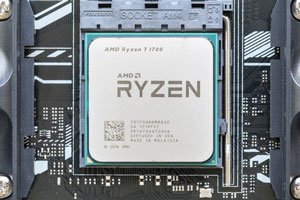 And for the coming year, AMD announced several projects that could increase revenue. When revenue increases, there's more demand for a stock, when can send share prices higher.
In fact, one analyst believes the AMD stock price can climb 130% in the next year…
Here's What Could Send the AMD Share Price Higher
AMD CEO Lisa Su announced at CES 2018 that AMD's Ryzen product line now "offers more threads and more multithreaded performance" at every price point.
Ryzen is used for high-performance gaming, and multithreading helps increase the performance of a system running multiple applications.
BIG, FAST PROFITS: This one pick paid 100% in seven days, then 205% the next day, and 410% by the next week. You've got to see how it's done…  
AMD is also releasing new commercial processors as well as mobile APU chips for use in consumer laptops. The company's second-generation high-performance CPU will launch in the second quarter of this year.
Advanced Micro is also preparing to launch its Radeon Vega Mobile Discrete GPU, which it says will rival other high-end laptop products.
AMD already showed off Radeon Vega Mobile at an event in Las Vegas in January, so its launch is nearing.
But these won't be the only sources of increased revenue…
Thanks to cryptocurrency miners, the AMD stock price could surge 130% in the next 12 months…
Cryptocurrencies Could Be the Biggest Catalyst for Bigger AMD Profits