There's a reason pot stocks are being called the new gold rush: Canadian recreational marijuana sales are projected to skyrocket 457%, from $1.02 billion in 2018 to $5.69 billion by 2021.
And today, we have the inside scoop on what segments of the Canadian marijuana market offer the biggest profit opportunities.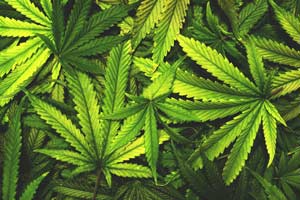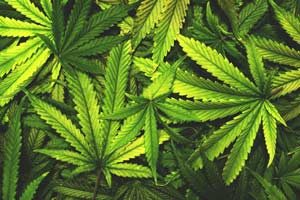 Thanks to my exclusive contacts in the cannabis industry, I obtained access to a report about this future $5.69 billion industry.
This isn't from some blogger sitting in his basement making wild guesses about Canadian recreational marijuana sales.
This is from the Brightfield Group, a research firm that uses the same cutting-edge analytics used by Fortune 500 companies to identify lucrative new market entry points.
So as a service to Money Morning readers, I'm going to share two important data points in the report about what segments of the marijuana industry will generate the most revenue.
And when you know the most lucrative segments, you'll know the Canadian marijuana stocks that could make their shareholders the most money.
Breaking: Forget Jeff Sessions! These Five Canadian Pot Stocks Are Set to Skyrocket. Click Here…
We've already seen gains as high as 816% in the Canadian market.
But full legalization in Canada could blow all that away…
This Is Where the Biggest Canadian Marijuana Profits Will Be Made
As we mentioned earlier, recreational marijuana sales in Canada are expected to climb from $1.02 billion in 2018 to $5.69 billion in sales by 2021.
And thanks to Brightfield's projections, we know exactly what segments will make the most money.
The biggest profit maker in the Canadian market over the next several years will be marijuana plants. In 2018, pot plants are projected to bring in $703 million in sales. By 2021, that will climb to over $3 billion.
That's a 343% increase in just three years.
But we're also keeping an eye on companies that specialize in edibles, because that segment is going to explode in growth.
Edibles haven't been formally authorized by the Canadian government, according to Brightfield.
Those are your cannabis-infused brownies, gummy worms, and even sodas.
But there have been "rumblings" that cannabis-infused edibles will be sold in 2019.
This particular segment will catapult, with sales projected to climb 582%, from $75 million in 2019 to $512 million in 2021.
Of course, not all Canadian pot stocks are going to be winners.
That's why having a marijuana guru like Money Morning Director of Technology & Venture Capital Research Michael Robinson at your disposal separates Money Morning readers from everyone else…
Thanks to his previous marijuana stock reports, some Members have returns of 816.7%… 766%… 417.6% … 214%… and five more triple-digit winners.
In an exclusive interview, Robinson shares all the good news – including details on five tiny weed stocks that could potentially turn a small stake into $100,000.
Follow Money Morning on Facebook, Twitter, and LinkedIn.