A market correction is a scary for everyone, and this last week was a painful reminder for many unprepared investors...
The Dow Jones plunged 8% since last Friday (Feb. 2), while the S&P 500 sank more than 10% from peak to trough. It was nearly the Dow's worst week since the 2008 financial crisis.
But the dip into correction territory didn't happen all at once. Instead, it unfolded over the course of the entire week.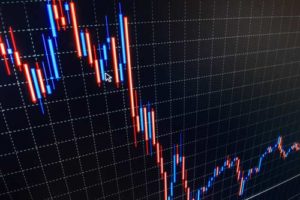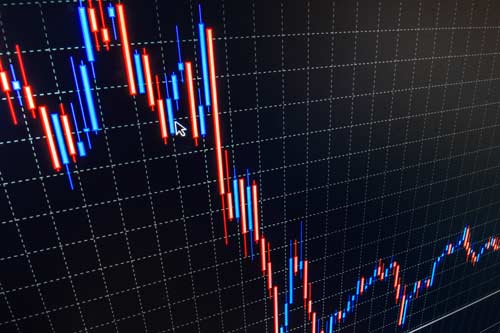 Last Friday, the Dow dipped 2.5%, but that was just the prelude to what would come on Monday.
That's when the Dow fell nearly 5%.
And just when traders thought the bleeding had stopped, the Dow stumbled another 4.2% on Thursday (Feb. 8), losing over 1,000 points on the day.
But some stocks have fared even worse.
Exxon Mobil Corp. (NYSE: XOM) plunged 15% since last Thursday. Alphabet Inc. (Nasdaq: GOOGL) sank 11%. Facebook Inc. (Nasdaq: FB) fell nearly 10%.
Urgent: Feds use obscure loophole to threaten retirees. If you have a 401(k), IRA, or any type of retirement account, this could cause you to miss out on $68,870 or more. Read more...
Fortunately, we've been preparing our readers for this type of correction. And if you're just starting to prepare now, this plan can help you any time volatility takes hold of the markets.
For our readers who've followed our strategies, congratulations, you've been navigating the storm profitably.
Falling stocks likely triggered your trailing stops, which is one of Money Morning Chief Investment Strategist Keith Fitz-Gerald's Total Wealth principles. Keith even recommended you tighten your stops to protect your money back in August.
That means you've taken profits during the correction and now have an arsenal of cash ready to redeploy. That's a good thing.
Plus, if you've held a small, 5% stake in the Rydex Inverse S&P 500 Strategy Fund (MUTF: RYURX) like Keith recommended, your investment is up over 10% since the end of January.
You've been making money while the rest of the investing world has been watching their portfolios sink.
But if you're new to Money Morning, or just curious what to do now, we're here to help.
Here's how to turn this market correction, and any future volatility, into a profitable experience...
How to Profit from a Market Correction
[mmpazkzone name="in-story" network="9794" site="307044" id="137008" type="4"]
Whether you've dutifully followed our stock market protection strategy or are looking for the way forward after this turbulent week, we know what to do.
Don't let the crowd fool you: A market correction can be one of the best buying opportunities you'll see as an investor.
To help you find a good fit for your money, we'll show you excellent stocks you can buy at a discount right now. And just because they've dipped during this correction doesn't mean there's anything wrong with these companies.
Their fundamentals and the reasons we recommend them haven't changed. But because the entire market has sold off, you can buy them "on sale."
If you're wondering if you should wait to buy, or thinking that you might get a better deal later, then consider what Keith told me earlier today:
"When you buy in is irrelevant."
That's right: Keith's research has shown the exact timing of your entrance into the market doesn't matter as much as simply being in the market.
And you're getting a discount right now, so you know you're getting value compared to investors who bought in last week.
But not all stocks are equally on sale, or even worth owning...
The trick to making huge profits is to find "must-have" companies that fall into what Keith Fitz-Gerald calls the six "Unstoppable Trends": medicine, technology, demographics, scarcity and allocation, energy, and war, terrorism, and ugliness (also known as "defense"). The Unstoppable Trends are backed by trillions of dollars that Washington cannot derail, the Fed cannot meddle with, and Wall Street cannot hijack.
One of Keith's favorite Unstoppable Trends stocks is Raytheon Co. (NYSE: RTN).
Raytheon is a leader in the Unstoppable Trend of defense.
As one of the top five largest defense contractors in the world, Raytheon has billions in contracts with the U.S. government and governments worldwide. International customers make up half of Raytheon's portfolio. And because defense is a global necessity whether the stock market is up or down, Raytheon will always be in demand. That also means its stock is built to weather a turbulent market.
For example, as tensions rise abroad, the United States is more likely to need more weapons and equipment. When the United States launched a missile strike on a Syrian airbase on April 7, Raytheon's stock jumped more than 2%, since its missiles were used.
RTN currently trades at $204.52 per share, down from $210.85 last week.
That's only a 3% drop since last week, compared to the Dow's drop of 9%. That's because RTN is simply so in demand that even a market correction barely fazes it.
But it also represents a buying opportunity you might not get again. Remember what Keith said, and buy in while one of his must-have stocks is on sale.
This market correction will eventually be a blip on the screen. The stock market may have pullbacks, and even crashes, but its long-term trajectory is always going up.
Check out how you can prepare for the next bumpy ride in the stock market with our protection strategy.
But don't stop there.
Take your investing to the next level with Keith's exclusive recommendations...
20 Triple-Digit Winners in the Books... and Counting
Keith Fitz-Gerald's Money Map Report subscribers who followed along with his recommendations took down 20 triple-digit winners last year - including a 201.68% return and 132.35% gain that closed out in the same week.
Two days into 2018, they closed another triple-digit winner worth 276.92%.
Each week, Keith shows everyday Americans how to tap into the world's biggest high-profit trends, ahead of the crowd.
There's nothing complicated or overly risky - and no guesswork involved.
Right now, he's looking at another double-your-money opportunity, and there's still time to find out how to subscribe and access all of Keith's recommendations by clicking here now...
Follow Money Morning on Twitter @moneymorning, Facebook, and LinkedIn.