On Jan. 24, U.S. President Donald Trump announced a new 30% tariff on solar panel imports. Since China is the leading exporter of solar panels, Trump's solar tariffs meant the death knell of Chinese solar stocks.
At least, that's what the talking heads on TV said. But they were wrong...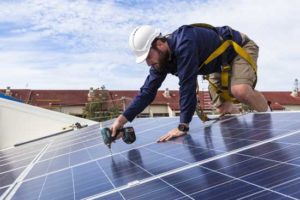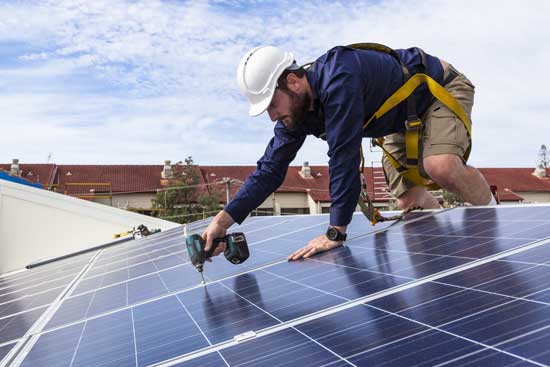 Publications including Time and Forbes were unified that the solar tariffs would harm China's solar industry.
But here at Money Morning, we believe that Trump's solar tariffs and the media frenzy surrounding them are creating an excellent profit opportunity in one of the most explosive sectors around the globe.
We think the solar industry worldwide is strong enough that Trump's solar tariffs, even at 30%, won't slow it down.
Energy's $48 Trillion Holy Grail: A shocking discovery has unlocked a 36,000-year supply of free energy. Find out exactly how to play it here...
And the overreaction by the media is creating a buying opportunity for one of the world's best solar stocks.
Here's why the solar tariffs aren't bothering us - and how you can get one of the best solar investments at a discount right now...
China's Solar Industry Could Grow 700%
There are two reasons we're not expecting the solar tariff to harm the solar industry, including Chinese solar stocks.
First, the prices for solar panels are dropping rapidly.
That means even with a 30% tariff, solar panel prices will fall so much the tariff will be hardly noticed.
The cost of solar panels has declined almost 80% over the last eight years. In 2017 alone, they fell 20% from 2016 levels. As technology for solar energy has gotten better, the expense of development of solar panels and their installation drops.
And solar panel prices are a mere 1/150th of their 1970s prices.
That's why a 30% tariff won't be more than a bump in the road for the solar panel industry, and it's one you can take advantage of.
Second, China's solar industry has incredible potential.
China is already the world's biggest exporter of solar panels. But China is also the world's biggest solar energy consumer. As a result, long-term solar panel consumption will more than compensate for any short-term loss caused by Trump's solar tariffs.
China uses 5.9 kWh of electricity every year, which is 50% more than the United States uses. And it's only going to grow. To meet this massive demand, China's government is pushing solar power as a solution.
In 2017 alone, China finished the world's largest solar farm and the biggest floating solar farm. Combined, they generate enough electricity to power 215,000 residences. That's enough solar power to supply electricity for Richmond, Va.
But the potential for solar power in China is simply staggering...
Right now, solar-generated power constitutes only 5% of the country's production of energy. Contrast that with coal, which produces 59% of China's energy needs.
If solar-generated power increases to be just 50% of the current share of coal, or about 29% of overall energy use, then China's solar industry will skyrocket.
It's no surprise, then, that Wood Mackenzie forecasts that solar power in China will increase a staggering 700% by 2035.
And right now, investors can get in early on China's incredible solar growth potential by buying the best solar stock of 2018 at a discount...
The Best Solar Stock of 2018 Will Overpower Trump's Tariff
[mmpazkzone name="in-story" network="9794" site="307044" id="137008" type="4"]
JinkoSolar Holding Co. Ltd. (NYSE: JKS) is a Chinese manufacturing company that started making solar wafers and photovoltaic (PV) cells back in 2006.
It's one of the best solar companies in the world, and it's now trading at a 22% discount compared to its price before the tariff announcement.
JKS currently trades for $17.63 a share, down from over $23 the day before the announcement. But that won't last for long.
In just over a decade, JinkoSolar has grown to become the world's third-largest PV cell supplier by capacity. And the growth keeps coming. In Q1 2017, JKS became the first PV maker to ship more than two gigawatts of PV modules in a single quarter. And JinkoSolar just beat its own record in Q2, shipping 2.8 gigawatts last quarter.
That sort of growth isn't surprising, considering China's explosive solar industry, but JinkoSolar is also one of the best solar manufacturers in existence.
"This is the premier solar company in the world," said Money Morning Global Energy Strategist Dr. Kent Moors. "With global operation and good relations with the Chinese government, Jinko is perfectly positioned to continue growing."
That means JinkoSolar is poised to grow right alongside China's potential 700% solar industry forecast. And because China is already making 60% of the world's PV cells, JinkoSolar is well-positioned to take on even more growth as the rest of the world turns to solar energy. In fact, the EIA projects the United States' solar production alone will grow by over 500% by 2040.
Tariff or not, the United States will be importing solar panels, and JKS is going to deliver.
Saudi Arabia's $100 Billion Plan to End Big Oil: Billionaires have been dumping oil stocks at a frantic pace. Warren Buffett sold $3.7 billion worth of oil holdings, Bill Gates unloaded nearly $1 billion, and George Soros closed out multiple positions. A former intelligence operative believes it's connected with the new fuel Saudi Arabia is pouring $100 billion into. Click here to find out more...
Follow Money Morning on Twitter @moneymorning, Facebook, and LinkedIn.