Last December, Bark & Co.'s CEO Matt Meeker said BarkBox stock would hit the market in the first half of 2018.
While the specifics of a BarkBox IPO have yet to be announced, investors are excited for the opportunity to invest in a company that is projected to grow over 50% in the next year.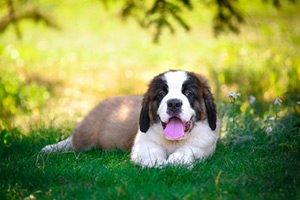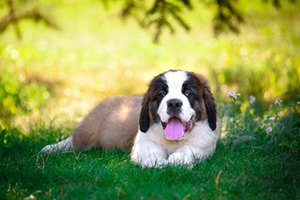 Money Morning Director of Technology & Venture Capital Research Michael A. Robinson thinks there are inherent risks associated with a BarkBox IPO - risks that could greatly harm enthusiastic investors.
However, Michael has also found a company he thinks has a far higher profit potential than BarkBox.
Here's a look at the case for BarkBox, and why we prefer Michael's pick...
How BarkBox Is Capitalizing on a Growing Industry
BarkBox is a pet supply company that sells its products primarily through online subscription. Dog owners can order curated boxes filled with a wide assortment of pet accessories.
The company's valuation currently falls between $150 million and $200 million and has plenty of room to grow.
Matt Meeker co-founded the company in 2011 with Carly Strife, who is now the COO. Meeker is also the co-founder of Meetup Inc., an online social networking space.
The company's biggest strength is its timing - BarkBox has tapped into an industry that is just beginning to take off. Three years ago, the pet supplies industry was worth just under $60 billion. According to CNBC, the industry is now valued at $69 billion, a 14% increase.
In addition, BarkBox is riding a wave of public enthusiasm for online subscription services. In 2014, pet subscription services online sites received roughly 4.1 million searches per month. According to Forbes, in April 2017, the number of searches had skyrocketed 800%, hitting 37 million.
Buy Alert This company is in the sweet spot of an industry projected to be worth $11 trillion by 2026, and its stock is gearing up for a big jump. Click here to get this pick for free...
The company's ability to spot trends is paying off - after several quarters of unprofitable growth, Barkbox announced its first positive revenue in the first quarter of 2017.
BarkBox expects a total revenue of $150 million for the 2017 fiscal year and forecasts $250 million in revenue in 2018. If its projections are correct, the company would increase its revenue by 66% in just the next year.
According to Forbes, even though it's a lofty goal, this kind of growth isn't impossible.
While this kind of potential growth has made some investors excited about BarkBox stock, it has also made the company a potential buyout candidate. And that could mean shares never even reach the market...
There Is Potential for a Buyout of BarkBox
According to a report from CNBC, BarkBox's CEO Matt Meeker believes that Amazon.com Inc. (Nasdaq: AMZN), while a competitor, is also a possible partner.
Currently, BarkBox boasts 500,000 subscribers. Amazon, however, has 300 million user accounts. An Amazon acquisition of BarkBox would give the company access to Amazon's massive customer base.
As for Amazon, buying out BarkBox is highly feasible - the company has $24 billion cash on hand, far more than BarkBox's current market value of roughly $150 million.
While the potential of acquisition makes BarkBox an attractive IPO for potential shareholders, there are some underlying risks that come with IPOs - risks that every investor should be aware of...
Why the Barkbox IPO Is So Risky for Retail Investors
Money Morning Director of Technology & Venture Capital Research Michael A. Robinson cautions investors against buying hot IPOs.
You see, the underwriters of an IPO give early access to large financial institutions before opening the market to retail investors. As a result, the stock's value can be artificially inflated, especially if the IPO is eagerly anticipated by Wall Street.
Often the share prices of many IPO stocks drop after market enthusiasm wears off. As a result, retail investors who bought the stock at an artificially high price suffer unnecessary losses.
Michael recommends staying out of the IPO market until the company has proven itself to be a reliable value investment.
However, Michael does have a recommendation free of the dangers inherent in IPOs that's poised to benefit from the robust pet supplies market...
[mmpazkzone name="in-story" network="9794" site="307044" id="137008" type="4"]
Blue Buffalo Pet Products Inc. (Nasdaq: BUFF) sells pet foods made with high-quality ingredients. It steers clear of chicken byproducts and proteins from wheat, soy, or corn, which are not high-quality protein sources and can negatively impact pets with allergies.
Blue Buffalo's 2016 revenue hit $1.15 billion, a big gain over 2012's $523 million figure. That's a 120% climb in just four years.
BUFF's share of the market right now is just 2% to 3%. It's estimated that the United States contains 164 million pets. Michael Robinson has estimated that the average customer purchases $345 of products each year.
Therefore, if BUFF reaches a 5% market share, company revenue would expand to $2.8 million, 153% more than this year.
The company has developed an in-store sales strategy focused on brick-and-mortar pet specialty stores. It puts over $500 million toward brand awareness in the years between 2003 and 2016.
Susquehanna Financial Group recently rated BUFF a "Buy." Its target price in the 12 months out from January is $42 per share. BUFF currently trades at $33.46, so the SFG target represents a more than 25% gain.
The Bottom Line: BarkBox stock may go public by June. Although the pet supply industry could grow robustly, Money Morning doesn't recommend buying BarkBox stock. Large investors often drive up the share price of hot IPOs before the shares are available to retail investors. Instead, our pick in the pet supply industry is Blue Buffalo, whose growth in revenue and market share should reward investors over the next year.
Follow Money Morning on Twitter @moneymorning, Facebook, and LinkedIn.