With the pet industry currently worth $69 billion, investors eager to own one of the hottest new pet startups have been asking us, "When is the BarkBox IPO date?"
BarkBox CEO Matt Meeker said in December 2017 that he wants an IPO as soon as June 2018, according to CNBC.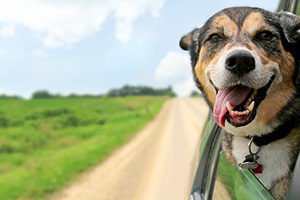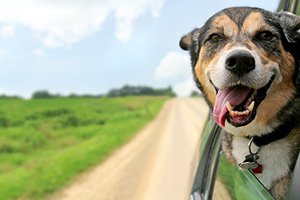 And the reason investors are so anxious is because Meeker is disrupting the $69 billion pet industry...
Each month, BarkBox subscribers receive a curated box of accessories, bones, treats, and toys for their dog. Each of the boxes has a fun theme like "Chewrassic Bark," with items that include treats named "Jurassic Pork."
And Meeker's move into a subscription-based dog treat service is proving to be prolific....
The U.S. pet industry's value climbed from $60.29 billion in 2015 to $69 billion today, a 14.4% increase in just three years.
And that growth is increasingly concentrated in web sales. U.S. consumers are visiting subscription service websites more than ever before.
In 2014, subscription service websites received roughly 4.1 million searches per month.
As of April 2017, that number skyrocketed over 800%, to 37 million monthly visitors, according to Forbes.
But just because BarkBox is in a hot sector doesn't mean BarkBox stock will be worth buying...
Today, we wanted to provide our readers with a brief history about BarkBox and answer the most important question: Should I buy BarkBox stock?
Here's everything you need to know about the company disrupting the $69 billion pet industry...
The History of BarkBox
In 2011, Meeker, COO Carly Strife, and Henrik Werdelin founded BarkBox.
Formerly, Meeker co-founded the online social networking service Meetup, and Werdelin founded the New York City-based venture development firm Prehype.
Strife worked at Uber from January 2011 to December 2011, according to her LinkedIn profile.
The idea for BarkBox came when Meeker had a difficult time finding retailers in New York City that sold pet products appropriate for his 150-pound Great Dane.
Breaking: California Marijuana Legislation Sparks the Most Profitable Opportunity of 2018. Click Here for Details...
Seeing a problem, he decided to fix it himself...
BarkBox customers have three box sizes to choose from to tailor the selections to their dogs: "Small & Cute" (0-20 pounds), "Just Right" (20-50 pounds), and "Big & Bold" (50+ pounds).
A 12-month subscription costs $20 a month, or $240 per year. A six-month subscription costs $25 a month, or $150 for half a year, and a one-time order costs $29.
This innovative structure helped the company turn a profit as of Q1 2017. BarkBox expected revenue of $150 million for 2017 and for revenue to climb 66%, to $250 million, by the end of 2018.
This leads us to the most important question investors will ask themselves when the BarkBox IPO date is announced: "Should I buy BarkBox stock?"
Here's the answer...
What to Know Before Buying BarkBox Stock
[mmpazkzone name="in-story" network="9794" site="307044" id="137008" type="4"]
Money Morning Director of Technology & Venture Capital Research Michael Robinson doesn't believe retail investors should invest in overhyped IPOs.
"I generally tell retail investors to avoid buying an IPO at the open, because the insiders have already made all the money available at the debut," Robinson told me.
You see, in hopes of finding the next Facebook Inc. (Nasdaq: FB), retail investors poured their hard-earned money into Snap Inc. (NYSE: SNAP).
On March 2, 2017, Snapchat stock opened at $24 per share and climbed to an intraday high of $29.44 on March 3.
Unfortunately, investors who bought in at the all-time high have watched SNAP drop to $18.58 per share, a 36.88% drop in less than a year.
But because the pet industry is so valuable, we still uncovered a way to profit from the $69 billion market.
Blue Buffalo Pet Products Inc. (Nasdaq: BUFF) develops, produces, and sells dog and cat food with high-quality ingredients.
Its food does not use chicken byproducts, which consist of necks, feet, and intestines. Blue Buffalo considers these ingredients a way to "cut corners" in providing protein, according to its website.
The pet food company also doesn't include corn, wheat, or soy proteins, because they are considered less complete and lower-quality sources of protein.
Corn, wheat, and soy are also common allergens in pets, according to the company.
Now, it's true that higher-quality animal food will cost more money. A 24-pound bag of Blue Buffalo's Adult Grain Free Chicken Dry Dog Food costs $45.59 on Amazon.
In comparison, a 33-pound bag of Pedigree Adult Complete Nutrition dog food costs $18.99 on Amazon.
But "pet parents" - Blue Buffalo's term for animal owners - are willing to pay more for a premium product...
Since 2012, Blue Buffalo has grown its revenue from $523 million in 2012 to $1.15 billion in 2016. That's a 119.88% increase in just four years.
| | | |
| --- | --- | --- |
| Year | Revenue | Gross Income |
| 2012 | $523 Million | $211.95 Million |
| 2013 | $719.51 Million | $297.61 Million |
| 2014 | $917.76 Million | $366.87 Million |
| 2015 | $1.03 Billion | $418.83 Million |
| 2016 | $1.15 Billion | $515.68 Million |
And Blue Buffalo is still in the early stages of just how much revenue it can generate...
Right now, the company feeds just 2% to 3% of the 164 million pets in the United States, according to its website.
According to my back-of-the-envelope calculations, Blue Buffalo is generating annual sales of $345 per customer.
If Blue Buffalo eventually reaches just 5% (8.2 million) of all U.S. pets, that could push its revenue all the way up to $2.8 billion, a 153% increase over 2016 U.S. sales.
And Blue Buffalo says it has a proven new-user acquisition strategy and is committed to
converting more pet parents into "True Blue Believers."
While the company doesn't specifically talk about its acquisition strategy, it did say in a 2016 prospectus that it deploys "Pet Detectives" to interact with pet owners one-on-one as they shop in specialty stores.
Blue Buffalo also has a full-service, in-house advertising and marketing agency, and the company spent over $500 million between 2003 and 2016 to build its brand awareness.
And because the company still has a lot of pets it can feed, analysts are bullish about BUFF stock...
On Jan. 16, Susquehanna Financial Group released a "Buy" rating for BUFF stock, with a one-year price target of $42 per share.
From today's price of $33.05, that's a potential profit of 27.08% over the next 12 months.
The Bottom Line: BarkBox could go public as early as June 2018, but we don't recommend buying BarkBox stock on the IPO date. Retail investors are never the ones who make the most money from public offerings. Instead, the better way to make money from the pet industry is to buy Blue Buffalo stock.
Pot Stock Profits: $20.2 billion... that's the amount of money expected to pour into California's cannabis market following the state's recent legalization of recreational marijuana. This could spark the most profitable opportunity of 2018. For details on three tiny pot stocks that could hand you the biggest gains, click here now...