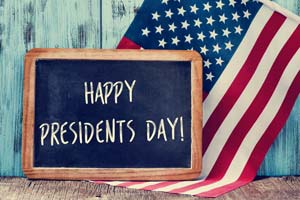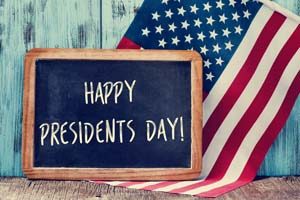 Federal holidays can be tricky for investors because markets only close for some of them.
To help you navigate the holiday, we're reminding readers that U.S. markets are closed on President's Day, Monday, Feb. 19.
Here's what the holiday means for investors, plus we'll show you how to make the holiday a productive one by setting up a lucrative stock-buying strategy...
Both the New York Stock Exchange and the Nasdaq are closed on President's Day. This means it will not be possible to trade any securities listed on these exchanges.
Trading will also be halted on the CME group exchange in Chicago, preventing investors from trading futures or options contracts.
The bond market, also known as the SIMFA, will also be closed on President's Day.
In addition, there we be no economic data releases on Monday from any federal or state agencies.
While American security markets are shuttered, stock exchanges around the world will remain open, including those in London, Hong Kong, and Tokyo.
The First Step on Your Road to Millions Starts Here: All you need is a computer or smartphone and just 10 minutes of "work" to potentially put $1 million in your bank account faster than you ever dreamed. Read more...
However, it's important to note that their trade volumes may be lower than usual, which could impact stocks' liquidity.
Cryptocurrency exchanges - those selling Bitcoin, Ethereum, and other digital currencies - are open 24 hours a day and will remain open on President's Day.
With the markets closed for a long weekend, this is a good time to consider how to position your portfolio for future profit.
And we have a strategy you can use to take advantage of the stock market's recent turbulence...
Your President's Day Profit Play