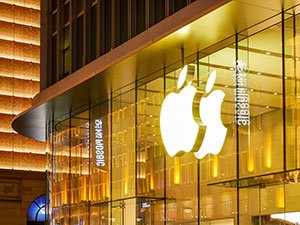 The February swoon in the stock market was nerve-racking for all investors, but it also created a huge opportunity. Great stocks were suddenly "on sale," and those who stuck to their plans found themselves staring at a great profit potential.
In fact, one trade on Apple stock that we told Money Morning Members about last week just returned 250%.
Best of all, the trade actually reduced risk when the markets were extremely volatile…
Trading experts agree that when the markets become turbulent, one of the best strategies is to reduce risk. That could mean trading smaller amounts or even changing to more conservative strategies. And that is exactly what Money Morning's options trading specialist, Tom Gentile, offered to readers last week.
It was a conservative way to play a great stock in a turbulent market. Even better, it only took a small amount of money to get started.
Tom focused on Apple Inc. (Nasdaq: AAPL), saying it is fundamentally a great stock as it pushes into subscriptions and recurring revenue. He also noted its trading pattern, which still was quite positive.
Weekly Windfalls: This exciting way to make money has the potential to deliver fast-cash paydays Monday to Friday, every week – kicking out $1,000, $1,500, and even $2,000 in four days or less. Learn how to get in on this…
He loved Apple, but buying a 100-share lot would mean committing over $15,000 at the time.
He did not want to just buy a call option, either. There was still too much risk in the market, and volatilities – and options prices – were still very high. A trade using call options could have cost around $7,500.
So how did Tom play it to make 250% in just a few days with lower risk?
Tom's Low-Risk Profit Maker on Apple Stock