The nearly decade-long bull market has sent stocks to new record high after record high, with the Dow jumping from under 21,000 to nearly 27,000 over the last year alone.
But after the Dow dove nearly 10% in the first five days of February, investors are on high alert for another downturn and looking for a 2018 stock market crash warning sign. 
Unfortunately, there are no accurate stock market crash warning signs.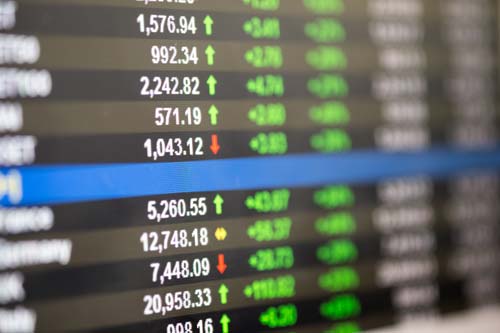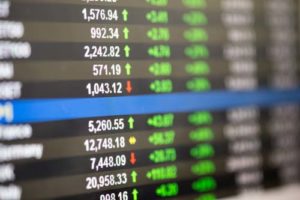 Just look at the CBOE Volatility Index (VIX), an index that measures stock market volatility based on the options trades placed on the S&P 500.
Last summer, market watchers were claiming that the historically low levels of volatility on the VIX were a sign of a stock market crash coming.
The VIX steadily declined last year, falling to a low below 10 by July. The period of low and declining volatility led some observers to caution that it had nowhere to go but up, and with stocks trading at record highs, a market crash could be right around the corner.
They were almost right…
The VIX spiked at the beginning of February, surging 236% from 11.08 on Jan. 26 to 37.32 by Feb. 5, its highest close in more than five years.
Urgent: Feds use obscure loophole to threaten retirees. If you have a 401(k), IRA, or any type of retirement account, this could cause you to miss out on $68,870 or more. Learn more…
And while stocks saw declines, the pullback was far from a crash.
Just over a week later, stocks are back on their way to reclaiming their January values.
But the brief pullback didn't stop investors from worrying about their portfolios. That's why instead of looking for another market crash warning sign, investors can use the opportunity to prepare.
The good news is, you don't need to pull your money out of stocks or hide it under a mattress. Investors can start by avoiding complicated financial instruments, like the infamous XIV, which ended up wiping out millions of investors' dollars when volatility surged.
Instead, you can protect your money from a market crash by investing in excellent, must-have companies. These won't make you immune to the ups and downs of the market, but these resilient firms are always going to bounce back, and they'll endure the volatility better than more speculative stocks.
Here are two of our favorite stocks to own to protect your portfolio…
The Best Stocks to Protect Your Money and Profit