In my report last week about the Canadian marijuana market, I shared an important data point: Edible marijuana sales could skyrocket 582% between 2019 and 2021.
The interest in the report was overwhelming, which is why I wanted to give Money Morning readers a marijuana stock that could capitalize on the massive sales increase.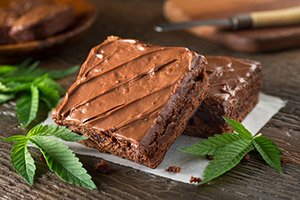 Now, it's true the Canadian government has yet to authorize edible sales.
But there are "rumblings" that cannabis-infused edibles will be sold in 2019, according to a Brightfield Group report.
By having edible marijuana stocks on your radar now, you have the potential to set yourself up for the largest long-term gains before legal sales kick off.
And there's one Canadian cannabis company I've uncovered that has three edible subsidiaries in California.
When Canada officially approves of marijuana edibles, this company can easily expand its edible operations up north.
Breaking: Forget Jeff Sessions! These Five Canadian Pot Stocks Are Set to Skyrocket. Click Here…
In the meantime, shareholders can profit from the company's operations in California, which just legalized recreational marijuana sales on Jan. 1, 2018.
Here's the one pot stock you need to know about before edible sales skyrocket 582%…
The One Marijuana Stock to Watch Before Edible Sales Explode