Our latest list of best stocks to buy now gives you five companies with rock-solid balance sheets and that are riding strong trends that can't be disrupted by Wall Street jitters.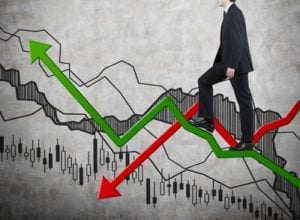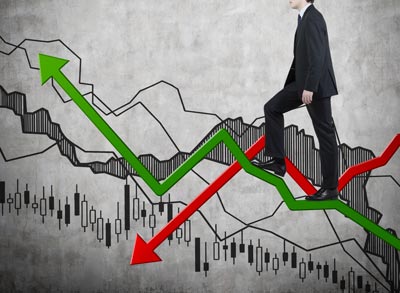 We love these stocks, because any market downturn - like the 10% drop we just saw - will be just a small blip in these stocks' overall performance. Here's a quick look.
One biotech company, available at a discount, has three catalysts to propel it past previous highs and produce returns for years to come.
Solar energy is here to stay, and one manufacturer stands to gain as 2018 brings more solar installations than ever before.
An electronic payments firm that has already provided big returns for our readers has become a top provider for the U.S. trucking industry
We've got a "pick-and-shovel" play on the e-commerce company whose earnings are growing 25% per year.
Finally, there are some stocks that, whether they're up or down, are built to head much, much higher - so you can buy them at almost any time and still profit.
Now, for our five latest best stocks to buy now...
Best Stocks to Buy Now, No. 1: Wall Street Panic Has Turned This Fast-Growing Biotech into a Fantastic Bargain
Biotech stocks got hit with a correction several months in advance of February's market drop. The iShares Nasdaq Biotechnology Index Fund ETF (Nasdaq: IBB) dropped 10.5% from Oct. 5 to Nov. 11.
That dip came in the wake of an unsuccessful attempt by Congress to repeal and replace Obamacare. Uncertainty led investors to jump ship on stocks with bright long-term prospects.
That panic died down, pushing IBB up past its 2017 high in January. Now, the volatility in the stock market in general has pushed down biotech stocks again. That has made one strong stock a bargain buy.
Celgene Corp. (Nasdaq: CELG) is more than 35% off its 52-week high of $147.17. Don't be fooled by the fear in the air; its fundamentals are solid.
Earnings per share (EPS) were up 24.2% in the most recent quarter from a year earlier. EPS for all of FY2017 grew more than 25%.
There are three signs of strength we want to see from a biotech company, and Celgene has all of them.
A solid portfolio: Celgene's Revlimid is a top treatment for multiple myeloma, bringing in $8 billion in sales in 2017, making it the No. 2 best-selling drug in the world. On top of that, a new usage for the company's next-biggest earner, Pomalyst, could pave the way for even higher sales after the company announced positive results from a phase 3 trial on Feb. 6.
Long-term patents: The company's top sellers are protected well into the 2020s, ensuring continued strong sales for years to come.
A strong pipeline: Lost on the investors who bailed on Celgene is its robust pipeline. That includes Ozanimod, a treatment for relapsed multiple sclerosis that the FDA will likely approve later this year. Celgene has also established more than a dozen partnerships to bring new blockbuster drugs to market.
Celgene has missed some targets on sales and forward guidance recently. But thanks to Wall Street's overreaction to both that news and the failure in Washington, the company's forward price-to-earnings ratio is now an impressively lean 10.7, compared to 19.0 for the S&P 500.
Don't Miss This Shot at a $78,000 Windfall: This tiny firm is about to make the entire world wire-free. As its game-changing technology revolutionizes the global power structure, its stock could hand investors a massive return. Learn more...
That puts it at a steep discount.
Celgene is "poised to show lots of long-term growth," says Money Morning Director of Technology & Venture Capital Research Michael Robinson, "and that will generate big share-price gains for years to come."
Celgene shares trade around $94 today.
Best Stocks to Buy Now, No. 2: This Solar Manufacturer Is Your Best Play on the Clean Energy Revolution
"Whether you like it or not, solar is here to stay."
That's according to Money Morning Global Energy Strategist Dr. Kent Moors. A quick look at the numbers around the world shows he's right.
25% of new electric-generating capacity in the United States came from solar in the first three quarters of 2017. That's second only to natural gas.
Both France and Germany totaled more than one gigawatt of new solar capacity installed in 2017. France's total is now up to 7.7 GW and should reach 18 to 20GW by 2023.
Spain auctioned off nearly four gigawatts in solar projects to domestic firms last summer, and the country's solar market is projected to expand 3,400% in 2018.
According to GTM Research, Europe's total solar demand will grow 35% in 2018.
Growth in Europe and the United States might be expected. But even Saudi Arabia is getting into the solar game in a big way.
Join the conversation. Click here to jump to comments…
About the Author
Stephen Mack has been writing about economics and finance since 2011. He contributed material for the best-selling books Aftershock and The Aftershock Investor. He lives in Baltimore, Maryland.