Tom Gentile is regarded as America's No. 1 Pattern Trader, and thanks to his proprietary tools, he believes we have a potentially massive cryptocurrency winner on our hands.
You'll need to own Bitcoin (BTC) and open a Binance account to make the trade, and we're here to show you exactly how to do it.
We already have a step-by-step guide for beginners on the best place to buy BTC.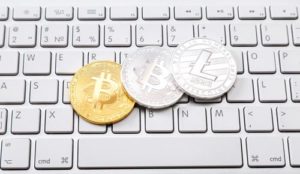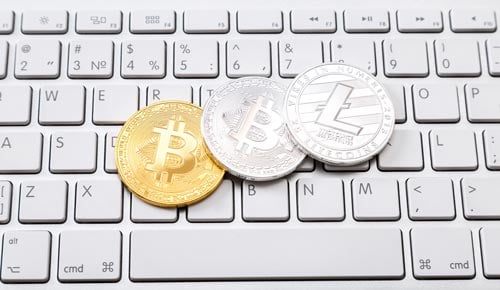 Today, we are showing our readers how to open a Binance account to take part in this potential quadruple-digit profit opportunity.
And once you own Bitcoin and setup your Binance account, you'll be ready to capitalize on a potentially massive winner...
How to Open a Binance Account, Step 1: Visit Binance.com
The first step in opening a Binance account is to visit the website Binance.com.
Because there are malicious websites with similar names that try to access your information, we recommend bookmarking Binance.com after you visit the page.
That way, you'll have the right website saved when you use it in the future.
Always make sure that before the URL of the page, there is a lock with the word "Secure" next to it.
How to Open a Binance Account, Step 2: Create an Account
Sign up for SMS so you never miss special events, exclusive offers, and weekly bonus trades.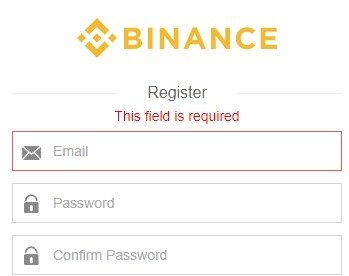 After visiting the website, click on the "Register" button in the top-right corner.
From there, you'll be asked for your e-mail address and to create a password.
After that, a screen will appear to verify you're a human. This part can be a little confusing and frustrating because it's not thoroughly explained how to do it on Binance.
To complete verification, you will need to click on the circle and slightly move your mouse to the left. After that, a puzzle piece and an empty slot of the puzzle should appear on the screen.
The circle should also now have two green arrows.
Move the circle so that the puzzle piece on the left fits into the empty puzzle slot.
How to Open a Binance Account, Step 3: Add Extra Security
Once your account is created, two-factor authentication (2FA) will make it more secure.
With 2FA, Binance.com will ask you for a special code to type in after you've logged in with your e-mail and password.
This code is generated through an app on your smartphone called Google Authenticator. You will need to download Google Authenticator on your smartphone in order to generate the code.
How to Open a Binance Account, Step 4: Deposit Bitcoin
The easiest way to start trading on Binance is by depositing Bitcoin.
The No. 1 Crypto Tom's Buying Right Now: Tom Gentile is predicting a massive price surge for a little-known cryptocurrency trading under $0.30. Click here to see his pick and exactly how to trade it.
Bitcoin has more trading pairs with other coins, which we will explain in the next section.
In the top-right-hand corner of the Binance homepage, find a tab labeled "Funds." Hover over that and click on "Deposit/Withdrawals."
Search for Bitcoin, and then press the "Deposit" tab.
A unique address is created so you can send your Bitcoin to Binance.
Now, depending on how busy servers are, users have said it can take anywhere from 15 minutes to an hour for the Bitcoin to appear in their accounts.
So if it doesn't show up immediately, don't worry!
And this next step is the most important...
How to Open a Binance Account, Step 5: Buy a Cryptocurrency