Even though U.S. President Donald Trump just announced a 30% tariff on solar panels, investors still have a golden opportunity to invest in one of the best solar stocks in 2018...
On Jan. 24, President Trump announced there would be a new 30% tariff on solar panels imported into the United States. Because China is the world leader in solar panel production, this announcement was a signal that the administration is keeping its promise to fight against cheap Chinese imports.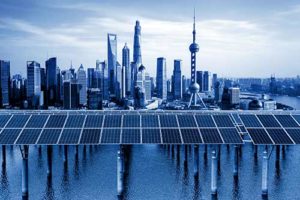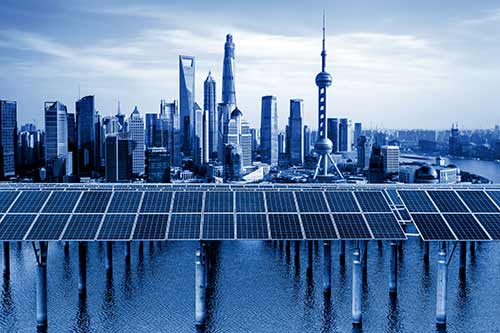 But the action has also scared away some who would otherwise invest in China's solar industry.
Just look at how the event was reported...
The South China Sea Post announced, "Chinese Stocks Spooked by Trump Tariffs..."
"Trump's Solar Tariffs Are Clouding the Industry's Future," claimed The New York Times.
"Trump's Solar Tariffs Are a Big Blow to Renewables," said Fortune.
But these are all major overreactions...
Energy's $48 Trillion Holy Grail: A shocking discovery has unlocked a 36,000-year supply of free energy. Find out exactly how to play it here...
Not only is a 30% tariff not likely to put much of a dent in the global solar industry, but we've uncovered a way for investors to make a profit from this latest move.
While Chinese solar stocks did take a slight hit - more on that later - it's actually a great buying opportunity for investors who want to profit from solar power...
China's Solar Industry Is Set to Soar 700%
Trump's solar tariff isn't going to slow down the Chinese solar industry or solar stocks. At least it won't for long, and that's an opportunity for savvy investors.
There are two reasons why it's still a good idea to jump into this market with both feet.
First, the Chinese solar market has experienced such rapid growth in recent years that tariffs aren't going to make a difference.
In other words, China's solar growth is so explosive, it will easily outgrow any slowdown the U.S. tariff causes.
China is not only the largest exporter of solar panels in the world, but it is also the world's largest consumer of solar energy.
Even if Chinese exports of solar panels dropped in the short term, the potential in the long term is more important.
You see, China consumes 5.9 kWh of electricity annually, which is 50% more than that used in the United States. To meet its massive demand for energy, the country has been pushing a solar energy solution.
In just the past year, China completed construction on both the world's largest floating solar farm and the largest traditional solar farm in the world. Combined, these farms generate enough power to sustain 215,000 homes. This would be the equivalent of the entire city of Richmond, Va., running on solar power.
But even with China's solar dominance, there is even more potential for solar energy growth out of China.
Solar power in China currently accounts for just 5% of the country's total energy production, while coal is responsible for 59% of the country's energy.
If China's solar energy use expands to even a half of the share of its coal use, the growth in the solar industry will be mind-blowing.
In fact, Wood MacKenzie has forecast that the solar power generation out of China will grow by a staggering 700% by 2035.
The second reason why buying solar stocks in Chinese companies is still a good idea is because solar panel prices are rapidly dropping.
That means a 30% tariff won't hurt imports for long.
The cost of solar panels has fallen almost 80% since 2010. And prices fell 20% between 2016 and 2017 alone.
As the technology related to the solar industry improves, the costs associated with development and installation will also drop. Since these costs are plummeting, a 30% tariff isn't going to make much of a difference and certainly won't slow down China's booming solar industry over the long term.
This can only mean that there are profits on the horizon for investors who are ready to buy the best China energy stock at a significant discount.
And we have the best China solar stock to buy in 2018 right here...
Our Top Pick Among the Best Solar Stocks in 2018