Investors are always searching for the Holy Grail that will all but guarantee profits. They desperately want to find that one indicator that tells them to buy or sell with undeniable certainty.
Guess what? It does not exist.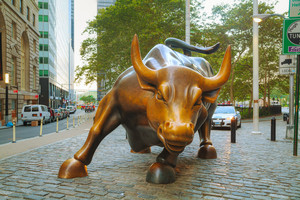 And we're about to show you an extremely dangerous indicator, or trading "strategy," that has become very common.
Sure, every now and then an indicator, or some obscure market relationship, will hit a hot streak and seem infallible. And it can make plenty of money – until it doesn't.
It's human nature to try to find order where there is none. That's why people cling to methods that seem to work and ignore other evidence that may not agree.
You've likely heard the expression, "you should not confuse brains with a bull market." That just means the rising market trend hides many problems in a company's balance sheets or the economy's underpinnings.
The same is true for any indicator, analysis method, or trading strategy. Sometimes it seems to work so well that we get fooled into thinking it is the sole reason for investing success.
That is one of Money Morning Quantitative Analysis Specialist Chris Johnson's pet peeves. He sees investors clinging to a single indicator and making their decisions in a vacuum.
It works well – until it doesn't. And you start to lose money.
Here's one of the most dangerous trading strategies investors are using right now…
A Trading Strategy Based on the RSI Can Be Extremely Dangerous
Johnson specifically has a bone to pick with an indicator called the Relative Strength Index, or RSI for short. This is a derivative of stock prices that chartists – a.k.a. technical analysts – use to measure a stock's momentum.
The theory is that when a stock moves too far too fast, it is prone to a correction. For a stock in a rising trend, bulls get ahead of themselves, buying larger share lots and paying expensive prices for the privilege of doing so.
You Have to See It to Believe It: The Night Trader's most powerful tool tells him exactly which stocks are set to go up tomorrow, the next day, the day after that, and beyond. And it is rarely ever wrong. Click here to learn more…
In other words, demand ramped up faster than supply, so prices moved up quickly. That leaves the market a little unstable, and these windfall high prices look very enticing for profit-taking.
Theoretically, the stock should stall, if not fall back in price.
If the stock market operated on only one factor, then this would be a great strategy…
But as we all know, there are dozens, hundreds, and maybe even thousands of moving parts for each and every stock. Sum them up over the entire market, and one indicator just does not cut it.
And we just saw a perfect example of how leaning too heavily on the RSI can burn unwitting traders…
The Misuse of Momentum Can Lead to Massive Losses