After losing more than $3 trillion in market value during February's stock sell-off, many investors are dreading the next stock market correction.
However, Money Morning Chief Investing Strategist Keith Fitz-Gerald isn't worried about the market's next plunge.
You see, as long as business fundamentals remain the same, a stock sell-off creates a buying opportunity for savvy investors who stay in the game. Because emotional investors often sell because others are selling, with a little preparation, you can swoop in and profit.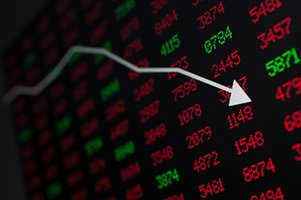 Here's what Keith said toward the end of February's correction: "I'm actually very excited by the volatility that's giving most people fits because there is no doubt in my mind that the markets are giving you an engraved invitation to buy a few world-class stocks at 'super-silly' prices."
You see, Keith knows that corrections are not the time for investors to panic and sell – they're the perfect time for investors to set themselves up for profit.
That's because stocks go "on sale."
And Keith has a strategy to help set you up to profit during the next correction. Plus, he knows the best stocks to buy during a stock market correction in order to maximize your gains.
Here's a closer look at Keith's strategy and the best stocks to shortlist for the next stock market correction…
Create a Stock Market Correction "Shopping List"
According to Keith, you should maintain a "'buy list' of companies you want to own if you get the opportunity to pick them up at a dramatic discount."
This strategy involves gathering a list of stocks you'd like to add to your portfolio if their share prices fall to your ideal buying level.
It Only Takes 10 Minutes a Week to Double Your Way to $1 Million: This strategy doesn't require any special training – yet it could potentially put $1 million in your bank account faster and easier than you ever dreamed…
Putting together a "shopping list" of stocks before the next market sell-off will allow you to buy stocks will long-term growth potential at incredibly attractive market entry points – the kind of prices that will enhance your return and beat the market.
When the market drops more than 10%, moving in and buying the stocks you've identified as "good buys" beforehand will set you up for tremendous profit potential when the market rebounds.
To help you make your "shopping list," Keith recommends two stocks that would be an absolute steal at discounted correction prices.
Here they are…
These Are the 2 Best Stocks to Buy During a Stock Market Correction
 A leader of the financial sector, JPMorgan Chase & Co. (NYSE: JPM) is an ideal discount buy during a stock market correction.
According to Keith, the company's chief attraction is its exciting growth potential and sound management.
"CEO Jamie Dimon is as sharp as they come, and, I believe, the only CEO on Wall Street who truly understands how to make money in today's complicated financial markets," Keith said.
"The company is well-managed and well-rounded, which means that it's got a nice balance between commercial and investment banking that gives it plenty of stability and upside potential."
While JPM has outperformed earnings expectations in the last year by an average of 12.32%, it's the enthusiasm analysts have shown for its future growth that really has Keith excited about a JPMorgan Chase "sale."
"The stock has received a whopping 40 upward earnings per share (EPS) revisions in the past 30 days. Gross profits recorded for Q3 in late September were at $23.87 billion, which is an extraordinary 6% increase since Q4 at the end of 2016… and, as you already know, a growing profit margin always catches my eye as a good opportunity," says Keith.
During the February 2018 correction, JPMorgan Chase fell nearly 9% down to $107.
With analysists giving the company a high price target of $135, the correction gave investors a chance to set themselves up for a potential 30% gain – if they were disciplined enough to buy in while the market panicked.
Putting JPMorgan Chase on your "shopping list" for the next correction could allow you to set up for the same kind of profits.
However, Keith's favorite pick has even greater potential for returns if it goes on sale…