When we published our IPO guide for BarkBox, we showed Money Morning readers a better investment in the $69 billion pet industry: Blue Buffalo Pet Products Inc. (Nasdaq: BUFF).
And boy, were we right...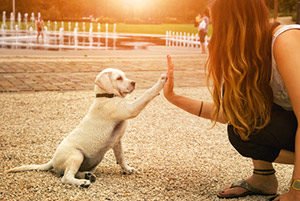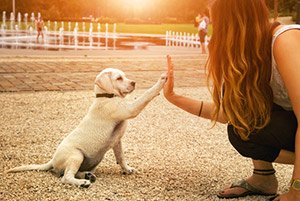 Today (Feb. 23, 2018), General Mills Inc. (NYSE: GIS) announced it will pay $8 billion for Blue Buffalo, which is $40 per share.
When we published our report before the Blue Buffalo acquisition, the BUFF stock price was $33.62.
As of 8:30 a.m. this morning, the BUFF stock price jumped to $40 per share.
Sign up for SMS so you never miss special events, exclusive offers, and weekly bonus trades.
That's a 19% gain from when we first recommended BUFF stock a month ago.
I was bullish on Blue Buffalo stock because the company was still in the early stages of just how much revenue it could generate.
Right now, the company feeds just 2% to 3% of the 164 million pets in the United States, according to its website.
Don't Miss This Shot at a $78,000 Windfall: This tiny firm is about to make the entire world wire-free. As its game-changing technology revolutionizes the global power structure, its stock could hand investors a massive return. Learn more...
According to my back-of-the-envelope calculations, Blue Buffalo is generating annual sales of $345 per customer.
If Blue Buffalo eventually reaches just 5% (8.2 million) of all U.S. pets, that could push its revenue all the way up to $2.8 billion, a 153% increase over 2016 U.S. sales.
General Mills obviously liked that potential, too.
Now, to make sure you get our reports right to your inbox as soon as they are published, sign up for our free Profit Alerts service.
And until our next IPO research story, we had to make sure our readers could access all the details about another potential profit opportunity...
Critical: FCC Approves Revolutionary Device