There's a reason why some investors are asking, "Where can I buy NanoCrystal Electricity stocks?"
So far, $3 billion has been spent in the "build-out phase" for the technology behind what some call "NanoCrystal Electricity."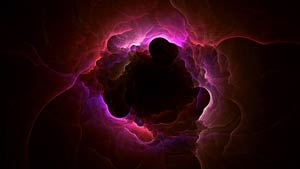 Having a cocktail party in the backyard where there are no power outlets?
No problem.
With NanoCrystal Electricity, your blender will crush ice and whip up some frozen margaritas – wire-free.
Going to a big football game when the temperature is five below zero?
Take a portable heater and blow hot air under your seat!
This is the new world of electricity.
Imagine the freedom you could soon enjoy…
All your appliances will just turn on – wherever.
Heck, you could set up your washing machine and dryer and do your laundry in the middle of the living room floor if you want.
Then roll it into your kitchen. It doesn't matter where it is.
It'll work like magic.
Play the electric guitar?
How would you like to jam – without ever connecting to an amp? Just start strumming – and you'll hear the electric sound reverberate on its own.
Of course, this new electricity will run on a steady flow of electrons, like all electricity.
But the beauty of this new electricity is that you never have to plug into anything.
Right now, the world's biggest appliance and electronics manufacturers have joined forces in an unprecedented alliance to push NanoCrystal Electricity into the mainstream as fast as possible.
Why are these big corporations – normally at each other's throats – suddenly cooperating?
Because they see vast profits on the horizon.
When you run through all the electronics, entire industries, technologies, and infrastructures that could be affected by this new NanoCrystal Electricity when it goes fully mainstream, the numbers are unfathomable.
We are talking about staggering generational wealth, the kind that could make your family mega-rich today – and keep it that way 100 years from now.
And it all starts with ONE COMPANY at the heart of this massive shift.
Even if you start with just a few dollars – you could make a fortune.
And while no investment is ever guaranteed, what really matters is, with an opportunity like this – pure ground floor – it doesn't matter how much you put in…
…what matters is that you get in early.
Hundreds of billions of dollars are at stake.
So you are going to want to pay very close attention…
Follow Money Morning on Facebook, Twitter, and LinkedIn.