While many investors rely on share-price gains for profit, they aren't the only way to benefit from the market. Dividend stocks are one of the best ways to turn the stock market into a reliable source of personal income.
That's why we're looking at three of the best dividend stocks - one of the market's most reliable sources of wealth-building.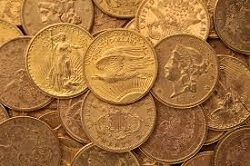 As Money Morning Chief Investment Strategist Keith Fitz-Gerald points out, you can think of the returns gained from dividend stocks as a whole additional stream of income.
"If you want income right now, quarter after quarter or even month after month, dividends can be extremely powerful income generators to secure your 'second salary.'"
Let's take a closer look at the benefits of dividend stocks and the three best ones to buy right now...
The Best Dividend Stocks Are a Safe Bet for Portfolio Growth
It's a common misconception that successful portfolio growth is dependent on selling stocks at higher share prices than you bought them.
While that certainly will make you money, consider some of the downsides. Add up brokerage fees, tax liabilities, and the losses incurred from a bad bet, and you could be looking at a net loss even on winning stocks.
Dividend stocks, on the other hand, do a great deal to mitigate the chances of loss and maximize your profit potential.
The First Step on Your Road to Millions Starts Here: All you need is a computer or smartphone and just 10 minutes of "work" to potentially put $1 million in your bank account faster than you ever dreamed. Read more...
In fact, according to a report from the Guinness Atkinson Fund, dividends gained from owning stock can account for up to 90% of your portfolio's returns over time.
Additionally, certain dividends are also taxed a lower rate, safeguarding a portion of your income. That's the case with qualified dividends - dividends earned from stocks you've held for at least 60 days before the ex-dividend date.
Instead of being taxed at the normal income rate, like short-term gains, qualified dividends are taxed at a significantly lower rate - up to nearly 50% less, depending on your tax bracket. With qualified dividends, you not only get reliable returns - you get to keep more while Uncle Sam gets less.
And as Keith notes, dividend stocks are perfect for protecting your portfolio from negative economic trends.
According the Keith, dividend stocks are "fantastic insurance against market corrections, and they're indispensable when the Federal Reserve is punishing savers and income investors by keeping interest rates near zero."
With such solid benefits, the only question is knowing which dividend stocks to buy. Keith points out that there are over 200 solid dividend stocks on the Nasdaq alone.
However, the Money Morning team has compiled a list of the market's best dividend stocks to buy. Not only do these stocks have great income potential - some have a yield of more than 15% - they also have great future growth potential.
And that's vital to ensure that they remain reliable dividend investments long into the future. As Keith puts it, "a company's ability to keep paying and increasing its dividend is just as important in the long term" as high yields are.
Here are our top three dividend stocks to boost your income and profit potential...
The Best Dividend Stock to Buy, No. 3: Lockheed Martin Corp.
The most important key to identifying great dividend stocks is finding companies that fall into the six "Unstoppable Trends."
The trick to making huge profits is to find "must-have" companies that fall into what Keith calls the six "Unstoppable Trends": medicine, technology, demographics, scarcity and allocation, energy, and war, terrorism, and ugliness (also known as "defense"). The Unstoppable Trends are backed by trillions of dollars that Washington cannot derail, the Fed cannot meddle with, and Wall Street cannot hijack.
Lockheed Martin Corp. (NYSE: LMT), one of the world's largest and most profitable defense contractors, fits squarely into the "defense" trend, making it one of our favorite dividend picks.
And the numbers certainly back it up.
The company has an annual revenue of $47.2 billion and a profit margin of 10.37%, which means the company is raking in a profit of almost $5 billion a year. And last year, Lockheed announced that it was increasing its profit projection by another 5%.
These figures allow LMT to pay out a hefty dividend of $2.00 a share. That's $2 every quarter for just owning the stock.
And that's before the significant growth your shares will see in the market.
Analysts are projecting that LMT will jump to $457 a share. With a current market price of $356, that's almost a 30% gain.
While that's a great return, our next two picks are even better...
[mmpazkzone name="in-story" network="9794" site="307044" id="137008" type="4"]
The Best Dividend Stock to Buy, No. 2: Arlington Asset Investment Corp.
Arlington Asset Investment Corp. (NYSE: AI) focuses on the management and purchase of government debt.
With the nation's deficit ballooning, it's an incredibly lucrative business. AI has almost $5 billion in its portfolio and a profit margin of 38.8%.
With those numbers, AI is able to give more than three times the profit of Lockheed Martin back to its shareholders. That's how it's able to pay a massive 17.17% dividend.
And it doesn't look like that growth will slow down anytime soon.
Keith believes the company has great long-term stability, which should contribute great growth to the company's already sizable dividend.
"This stability is exactly what you'd expect from a business gathering income through U.S. government-backed mortgages," Keith says. "It may not be the most exciting field, but it sure pays the bills, as you'll see from this company's quarterly dividend income stream."
With AI's dividend up 92% since 2010, Keith has a point.
After Arlington, here's our favorite dividend stock to buy...
The Best Dividend Stock to Buy, No. 1: ABB Ltd.
ABB Ltd. (NYSE ADR: ABB) is a Swiss company specializing in electrification. While that sound like a broad definition, it's for a good reason.
Keith believe that ABB is positioning itself to be a "technology leader," with business in every aspect of the tech market.
"Not many investors realize this, but more than 55% of ABB's sales are already from software and digitally enabled devices," says Keith.
With this kind of growth on the table, there are plenty of reason to be excited about ABB's income potential.
ABB currently pays a dividend of $0.76 a share and trades for $24.50. That may not seem like much, but compare it to an industry giant like Johnson & Johnson (NYSE: JNJ), which only pays a dividend of $0.84, yet costs $132.77 a share.
Keith is a believer in the maxim that "price is what you pay, but value is what you get." It's clear that ABB delivers value.
And if you're looking for even more winners, Keith has you covered...
20 Triple-Digit Winners in 2017 (This Year Could Be Even Better)
Keith Fitz-Gerald's Money Map Report subscribers who followed along with his recommendations took down 20 triple-digit winners last year - including a 201.68% return and 132.35% gain that closed out in the same week.
Two days into 2018, they closed another triple-digit winner worth 276.92%.
Each week, Keith shows everyday Americans how to tap into the world's biggest high-profit trends, ahead of the crowd.
There's nothing complicated or overly risky - and no guesswork involved.
Right now, he's looking at another double-your-money opportunity, and there's still time to find out how to subscribe and access all of Keith's recommendations by clicking here now.
Follow Money Morning on Twitter @moneymorning, Facebook, and LinkedIn.