Today, we're bringing readers the three best junior mining silver stocks to buy in 2018, which all have massive upside.
During the last precious metals rally, starting in early 2016 through mid-year, silver gained 46%. However, the Global X Silver Miners ETF (NYSE Arca: SIL) gained 231%. And the ETFMG Prime Junior Silver ETF (NYSE Arca: SILJ) gained a whopping 344%.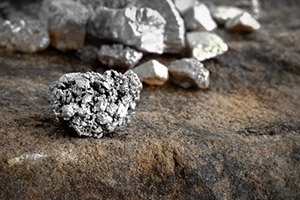 Still, when most investors think about investing in precious metals, whether for speculation or hedging a portfolio, they think of gold. The airwaves are saturated with pitchmen selling gold coins, bars, and other forms of physical gold.
Occasionally, we'll see a pitch for silver. After all, an ounce of the "poor man's gold" trades at about 1.2% of the price for an ounce of gold.
Since gold and silver generally trade together, higher and lower, it seems to be a great way for investors to own metals.
Don't Miss This Shot at a $78,000 Windfall: This tiny firm is about to make the entire world wire-free. As its game-changing technology revolutionizes the global power structure, its stock could hand investors a massive return. Learn more...
The problem is that gold and silver dance around each other for months at a time. Sometimes gold performs better. Sometimes, silver leads. Right now, gold has been leading for the better part of a year, and that sets silver up for a big catch-up performance.
So investing in silver sounds like the better bet. But there is an even better way to profit from rising demand for silver - the companies that mine it from the ground.
Sign up for SMS so you never miss special events, exclusive offers, and weekly bonus trades.
Investing in miners is so much more lucrative than just investing in silver, and investing in junior miners can be even better due to their higher risk/reward profiles.
And there are numerous catalysts for silver and silver junior mining stocks in 2018.
These Factors Will Drive Silver Prices Higher in 2018
The more electronics and technology rule our world, the greater the demand for silver. Silver is an excellent conductor of electricity and electronic signals. And silver paste is used in 90% of crystalline silicon photovoltaic cells, the most common type of solar panels.
Silver may be classified as a precious metal, but its industrial uses carry a huge demand. Aside from high tech, it's commonly found in water purification and in anti-bacterial applications, among many others.
The problem for the industry is that demand for silver keeps growing while supply may have already peaked.
However, that's a combination for explosive silver price increases, and it has not gone unnoticed by Money Morning Resource Specialist Peter Krauth.
Indeed, silver prices have already been up by as much as 46% from their early 2016 lows. The silver bull is only just getting started, with much higher to climb. Fortunately for investors, the short-term trend for much of last year, and so far this year, has been flat, providing a great opportunity to get into silver at better prices.
Because much of silver production - approximately two-thirds - comes as a byproduct of the mining of other metals, such as copper and zinc, mining companies see it as a little gravy on top of their existing businesses. Therefore, rising silver prices do not directly affect their production.
In other words, they are not going to ramp up their activities to cash in on higher silver prices. In many cases, they've already presold their silver at discount prices to fund their other operations. In other cases, there just is not enough available capacity to mine more silver.
Therefore, if silver demand keeps rising, and we've already outlined why it will, then lack of supply feeds into a strong upward spiral in prices.
It's already started. Over the past 13 consecutive years, silver supply has been in an annual shortage position.
How do you take maximum advantage of all of this? Krauth has three picks that fit the bill nicely. And they all have massive upside in 2018.
Here are the three best silver junior mining stocks to buy now...
Top 3 Silver Junior Mining Stocks to Max Profits in 2018