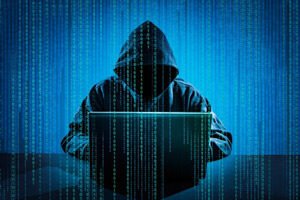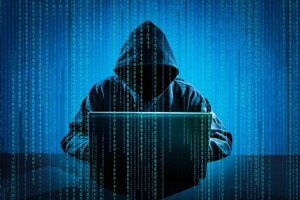 Over the last decade, cybercrime has increased worldwide, impacting the personal security of billions of people.
The surge in cybercrime has created a massive $230 billion cybersecurity industry – one that is set to grow exponentially over the next several years.
In fact, a report from Cybersecurity Ventures estimates that spending to combat cybercrime could reach $1 trillion by 2021.
With such impressive growth on the horizon, we're incredibly excited about the profit potential of this market over the next several years.
That's why we're bringing you the best cybersecurity stock to buy in 2018.
Let's take a look at the numbers behind cybercrime's growth and the best company to take advantage of the expanding digital security market…
Sign up for SMS so you never miss special events, exclusive offers, and weekly bonus trades.
The Cybersecurity Industry Is Experiencing Staggering Growth
The numbers are staggering.
In just the first six months of 2017, there were 230% more data breaches in the United States than the prior year. Some of the major U.S. companies that experienced breaches include Verizon Communications Inc. (NYSE: VZ), Microsoft Corp. (Nasdaq: MSFT), and Equifax Inc. (NYSE: EFX).
BIG, FAST PROFITS: This one pick paid 100% in seven days, then 205% the next day, and 410% by the next week. You've got to see how it's done…
The U.S. government has been the victim of breaches as well, which those intelligence experts warned the Senate about. In the past five years alone, some of the government agencies that have experienced data breaches include the U.S. Office of Personnel Management and the U.S. Voter Database.
The figures are even greater globally. Cybersecurity firm McAfee Inc. reported international cybercrime cost as much $600 billion in 2018, roughly 0.8% of global GDP. That's a 25% increase over the 2014 figure of $445 billion reported just three years earlier.
The rapid raise of cybercrime has fostered an equally robust expansion in the cybersecurity industry.
According to research firm MarketsandMarkets, the cybersecurity market could grow from a current $138 billion value in 2017 to over $232 billion by 2022. That's a growth rate of nearly 14% a year.
With such explosive growth potential on the horizon, this is the perfect time to consider investing in the cybersecurity industry.
Our pick for the best cybersecurity stock to buy is perfectly positioned to benefit from increased global efforts to rein in cybercrime.
Here it is…
The Best Cybersecurity Stock to Buy in 2018