The U.S. Social Security Administration (SSA) has hoodwinked retirees out of $140 million in benefits.
They say it was by accident - but to us, that seems suspect.
The SSA has victimized a distinct group of retirees, though not a small U.S. demographic by any means.
Here's who's affected by this Social Security mishap, and how to avoid falling prey to it yourself...
Social Security Shortchanged These Beneficiaries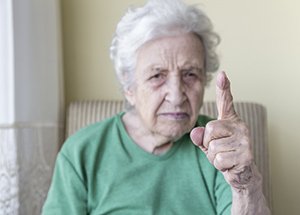 On Feb. 7, the SSA's Office of the Inspector General (IG) announced that some 9,224 widow and widower beneficiaries age 70 and above have been underpaid by approximately $131.8 million.
The audit did not reveal the timeframe during which its samples were taken.
The report also estimated that Social Security will underpay 1,899 future beneficiaries by some $9.8 million once they turn 70.
In both cases, that amounts to between $5,000 and $15,000 in benefits per retiree.
These estimates are based on a random sample of 50 beneficiaries who are dually entitled to survivor benefits plus their own.
The agency failed to make 41 (82%) of the beneficiaries aware that delaying their applications could result in more money later on, according to the IG's report.
Although survivor benefits do not increase if you apply later in life, normal retirement benefits increase by 8% per year for every year they are delayed beyond full retirement age (66 or 67, depending on the year of birth) up to age 70.
But in 41 out of 50 cases, the SSA didn't see fit to provide that information to retirees.
The IG concluded that the SSA needs to impose controls to ensure it properly informs widows and widowers of their option to delay their application for retirement benefits moving forward.
Just what those controls might be wasn't specified.
Up Next: Does Social Security Owe You $23,441?
Audits done by the Office of the Inspector General found that errors by SSA employees have resulted in 33 years of underpaid benefits to tens of thousands of Americans.
Are you one of these people?
If so, you could receive money owed to you with in the next five days by taking action now.
Follow Money Morning on Twitter @moneymorning, Facebook, and LinkedIn.